These pictures show a couple of ponies, different sizes that have the Boz Bareback Saddle, the Boz Halter Combo, and the Boz Split Reins with sticks. We have different ages and sizes of riders. Click on the pictures to see a larger and closer view of the gear.

Luke

Beth

Geneva and Olivia

Olivia

Geneva, Olivia and Bob

Olivia

Luke

Daniel and Boz

Olivia, Geneva and Bob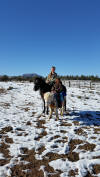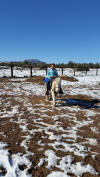 Daniel leading the kids around.