BOZ FLEXIBLE SADDLES
Click here to see all types of Boz Saddles: View all Saddles here
Please see below pictures of saddles near bottom of page, different types of saddles.
Saddle Worksheets with and without pictures when you are ready to order.
BOZ SWELL FORK SADDLES saddles start at: $1735.00 (kit)

Swell fork English cut
Sport Agility/Swell fork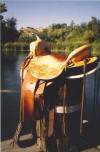 Ultimate Pleasure Trail

Ultimate Pleasure Mahogany leather with Western stirrup fenders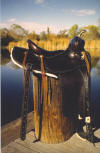 Performance Saddle

Performance Roper

Slick fork Western cut

Sport Agility/Slick fork with thigh rolls

Sport Agility/Slick Fork Oxblood/Black leather

Ultimate Slick Fork Natural and Black Leather

Boz Bareback with adjustable cantle
BOZ TRAIL/ENDURANCE AND GAITED HORSE SADDLES
BOZ REINING, WORKING COW HORSE AND CUTTING SADDLES
BOZ GYMKANNA/RODEO HORSE RACING SADDLES
BOZ FLEXIBLE PATENTED SADDLE TREES
.

Click here to see the difference Dead and Hard
BOZ GEAR AND TACK BOZ TACK - BITS, HALTERS, REINS, ETC.