BOZ CUSTOM PADS/SPONGE COMFORT BARS/NASA FOAM BARS AND INSERTS
Please see below the patterns for the Boz Horse pads. as of: 9-25-16

Arroyo

Creek

SW Tan

SW Forest

SW Green These are the new patterns for our pads. All other colors are obsolete usless we happen to have them made up.
Below are the solid colors for our horse pads. as of: 9-25-16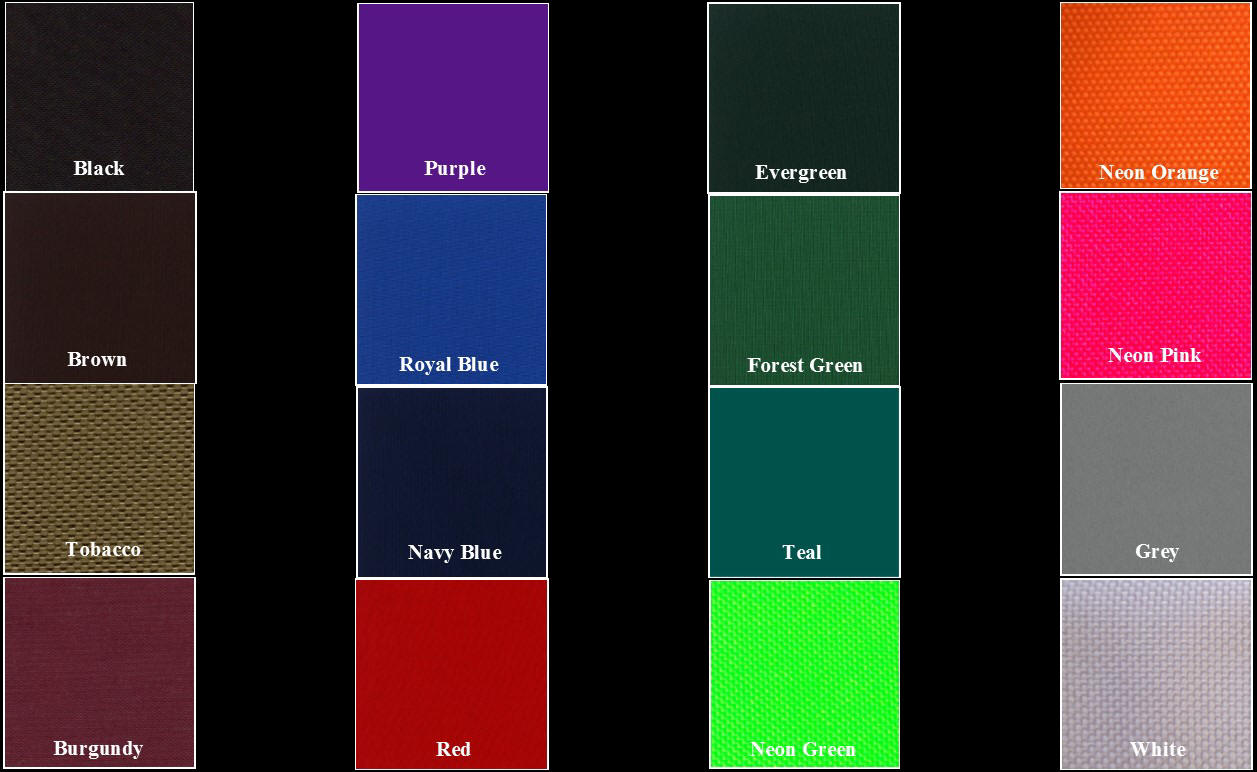 These pictures show Boz Super Deluxe Pads with NASA foam inserts. Pads come in large $265.00 and regular $240.00, they take the same size inserts. You can put wedges in to adjust pads along with different thickness of foam. See below different types of inserts for pads. Pads come in Red, Blue, Green & Black

Square back saddle pads $265.00 (Black pad in middle is regular size with round back)

This is a picture of the Ludlow pad with never slip velcro that attaches to your saddle. no longer available in this color
INSERTS FOR PADS

These are some inserts for the pads, shows the different sizes and combinations you can do, along with sponge comfort bars and Boz Super Deluxe saddle pads with Nasa foam
NOT SHOWN: Inserts come in: 1/2", 3/4" & 1"
These can be feathered or wedged front to back or back to front: Example: 1 1/2" front to 1" rear to level seat.
PRICES VARY DEPENDING ON SIZES.
Boz Bareback Pads - These 2 pads are what we recommend for our Boz Bareback Saddle.


The Boz Felt pad $150.00 and the Boz Leather Jockey pad $100.00 . You use both of these pads together.