BOZ PADS FOR THE SADDLE AND FOR YOUR HORSE OR MULE
Please add a 50% surcharge to all replacement parts for non-original owners.
Please see below the patterns for the Boz Horse pads. as of: 9-25-16

Arroyo

Creek

SW Tan

SW Forest

SW Green These are the new patterns for our pads. All other colors are obsolete usless we happen to have them made up.
Below are the solid colors for our horse pads. as of: 9-25-16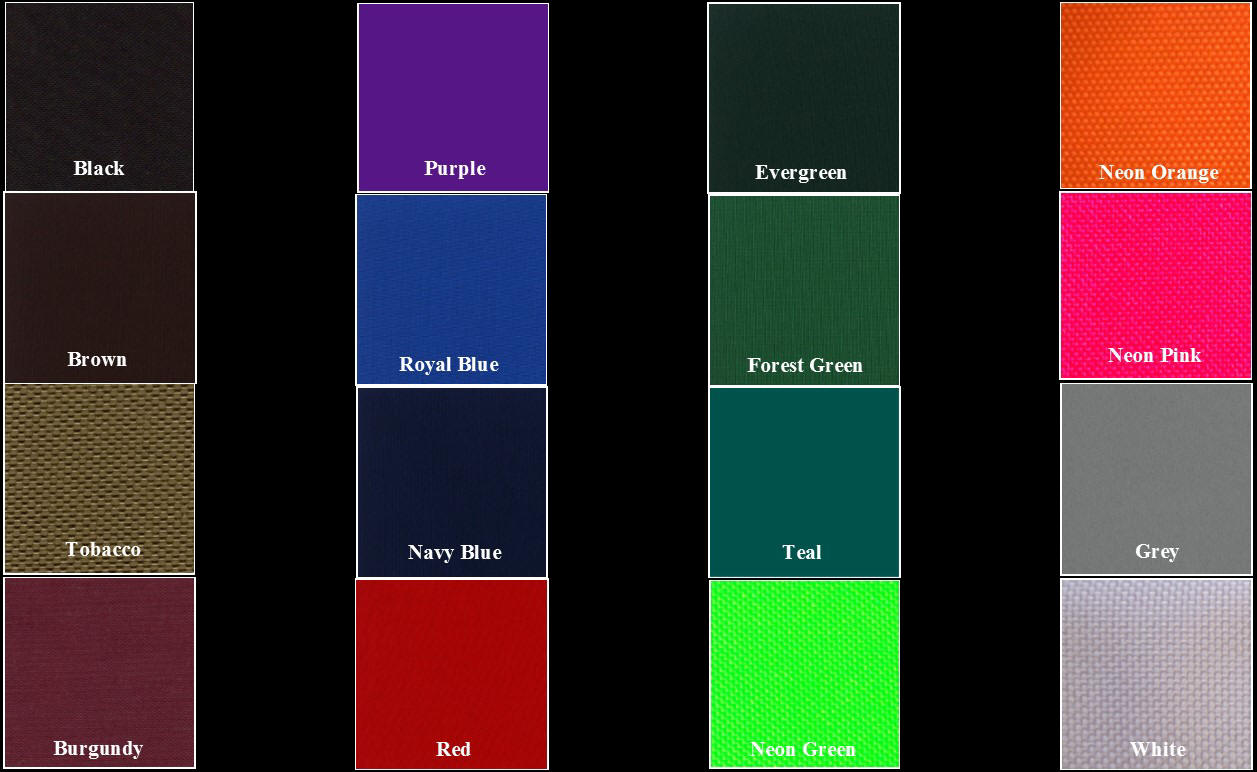 Boz Pads for your horse or mule:

These show the different patterns for your pads that are available as of 2/16

These were the patterns available but some material is unavailable, if you see one that you like we can check to see if it is now available.

This shows the Western style pads $265.00 for the Boz Western type saddles and with the Boz regular pad (Solid Black) in the middle $240.00

Shows the Regular size pad at the bottom
Inserts only $75.00
These pictures show Boz Super Deluxe Pads with NASA foam inserts. Pads come in large $265.00 and regular $240.00, they take the same size inserts. You can put wedges in to adjust pads along with different thickness of foam. See below different types of inserts for pads. Pads come in Red, Blue, Green & Black

This shows the regular size pads in solid colors and the inserts that go into them. $240.00 Extra Inserts $75.00
This shows the different sizes for the Boz saddles regular $240.00and large sizes $265.00 in solid colors. Don't confuse these with the western cut pads.

Classic Pepper - This shows regular size pads in patterns.

This is a picture of the Ludlow pad with never slip velcro that attaches to your saddle.
Boz Bareback Pads - These 2 pads are what we recommend for our Boz Bareback Saddle.


The Boz Felt pad $150.00 and the Boz Leather Jockey pad $100.00 . You use both of these pads together.