BOZ SPONGE BARS FOR BOZ SADDLES
AND
BOZ CUSTOM HORSE PADS
Click below on these links to see different pages
New for 2015 - 2 Styles - Cold Weather 0 to 60 degrees or Hot Weather 65 to 115 Degrees
BOZ SPONGE COMFORT BARS FOR BOZ SADDLES
Boz Removable Velcro Wedge System:

No longer has to have a set of Sponge bars with wedges, now you can velcro the wedges on and off when you need them for a certain horse. Click here to see how it works Boz Velcro Wedge System Sponge bars 1" velcro both sides $210.00 per set. Different thickness sponge bars vary with size. See below Wedges are $150.00 per set with velcro on both sides. We suggest 1/2" wedges to start, they also come in 3/4" & 1". Velcro patch: $50.00 per set With your 1st set you receive a spatzula for easy removal of the Sponge Bars.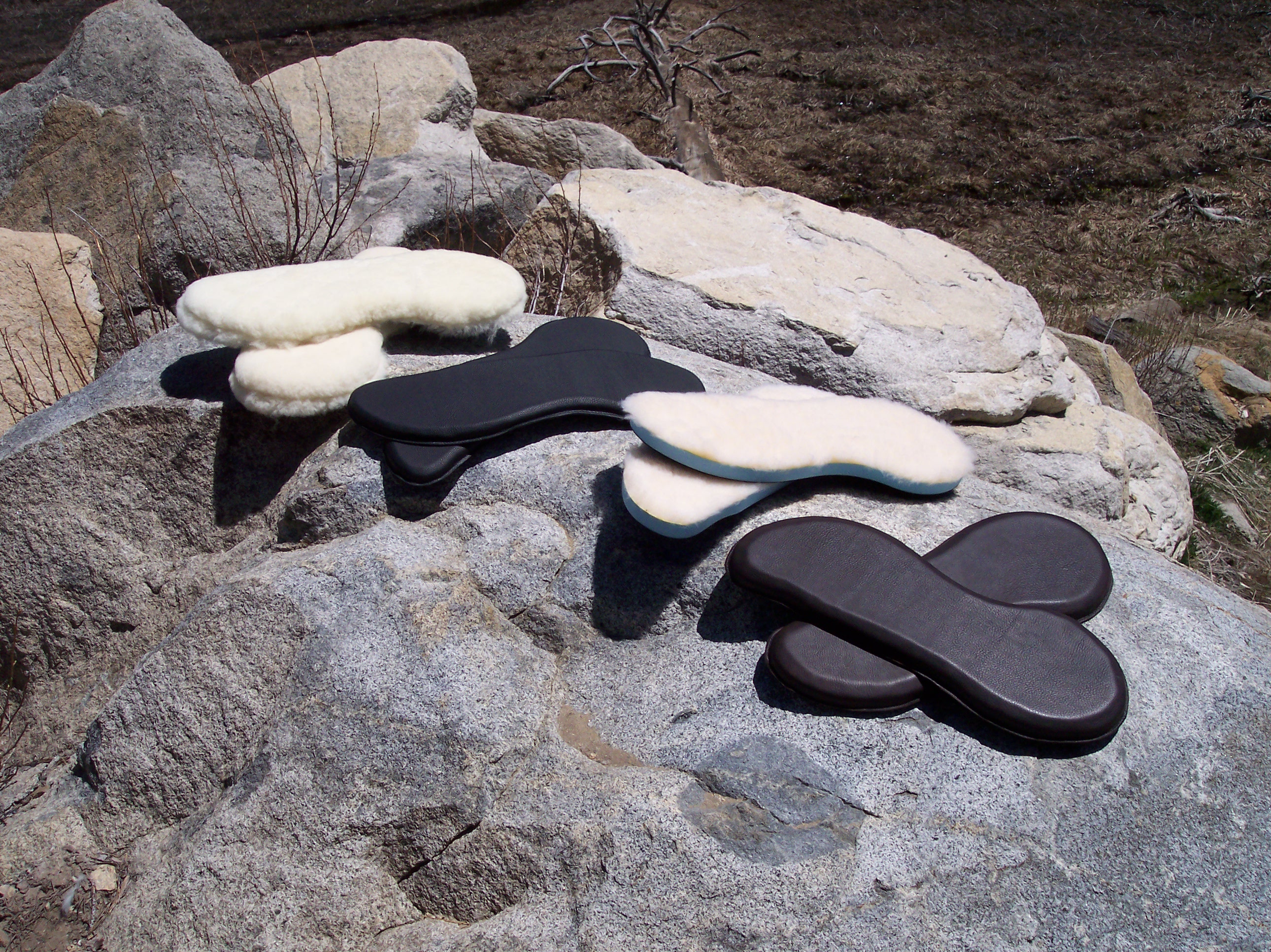 These show the incased NASA foam pad and the NASA foam with the sheepskin on the bottom, fully covered (SHEEPSKIN SPONGE BARS ARE NO LONGER AVAILABLE) and the leather covered

Leather covered sponge bars (fully incased bottoms and sides): $350.00. You no longer need a pad with the leather covered Sponge Bars, just put your Boz Saddle on and RIDE!!! How easy is that????

This shows the new velcro patch sewn on the Leather Sponge Bars. This has to be done at the time of ordering and you can not ride without a pad. The patches sell for $110.00 a pair. This picture shows the leather patch on the leather side and then the other side is the velcro that attaches to the saddle.

How too:
Attaching Boz sponge comfort bars. They must be touching down the center to protect the spine.
How to put on Boz sponge bars: Just start with the front of the pads 1/2" out in front of skirt - Then follow the bottom edges of the velcro on the bottom of the saddle. Stay just above breast collar and rigging hole. Make sure Boz Sponge Bar pads are in the center of rear points of tree . Boz Sponge Bars will be touching just down center of saddle. That's a GOOD THING! - WATCH! the Kit Video.
Back to Home
Back to Boz Saddle Page