Boz Race Trainer Saddles
New Race Trainer Saddle (special introductory offer (limited time only) $1295.00 As of 2-4-18 The Race Trainer starts at: $1495.00 as of 2-4-18 new price includes your choice of stirrups. (we are still in the introductory pricing)
Click here to see how it all goes together, put in or take out the performance seat, how the sponge bars go on and off. Race Trainer Saddle
Click here to get the Race Trainer Worksheet. RACE TRAINER SADDLE WORK SHEET
We have the new Rent To Own offer for Race Trainer Saddles only. $500.00 down at the time of order and then the balance divided into 12 equal payments. Call today and see about ordering your new Race Trainer Saddle. 559-542-1269 Rent to Own sample agreement
Here are 3 saddles that we just finished. They will be on display at the Endurance Convention in Reno, NV March 10th and 11th, 2018. Come by and see us in Booth 310.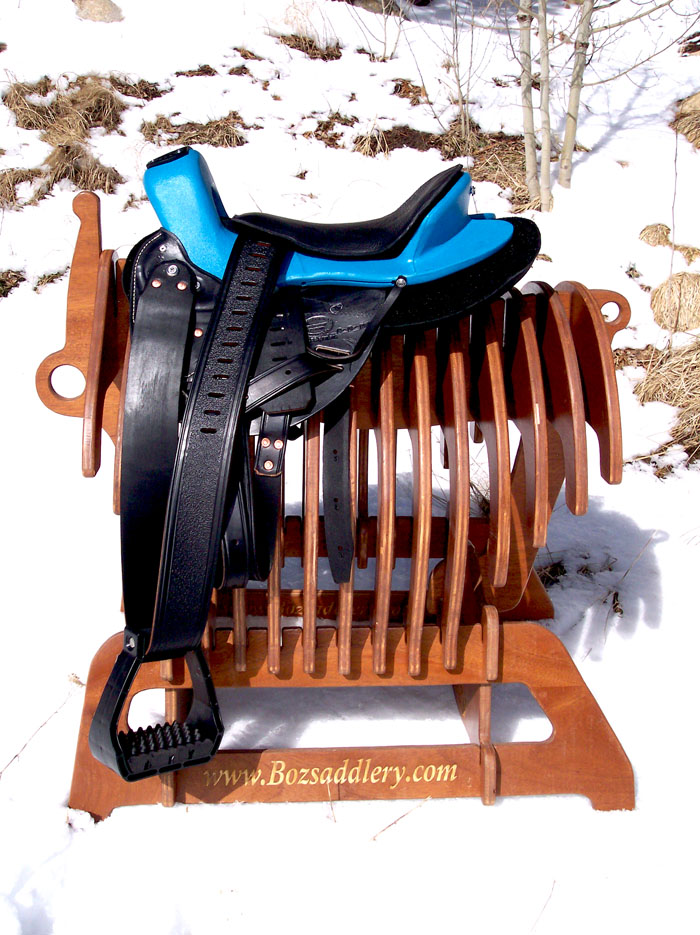 This is a Turquoise Race Trainer Slick Race Fork Saddle with a Smooth leather pleasure seat, and 3" Trail stirrups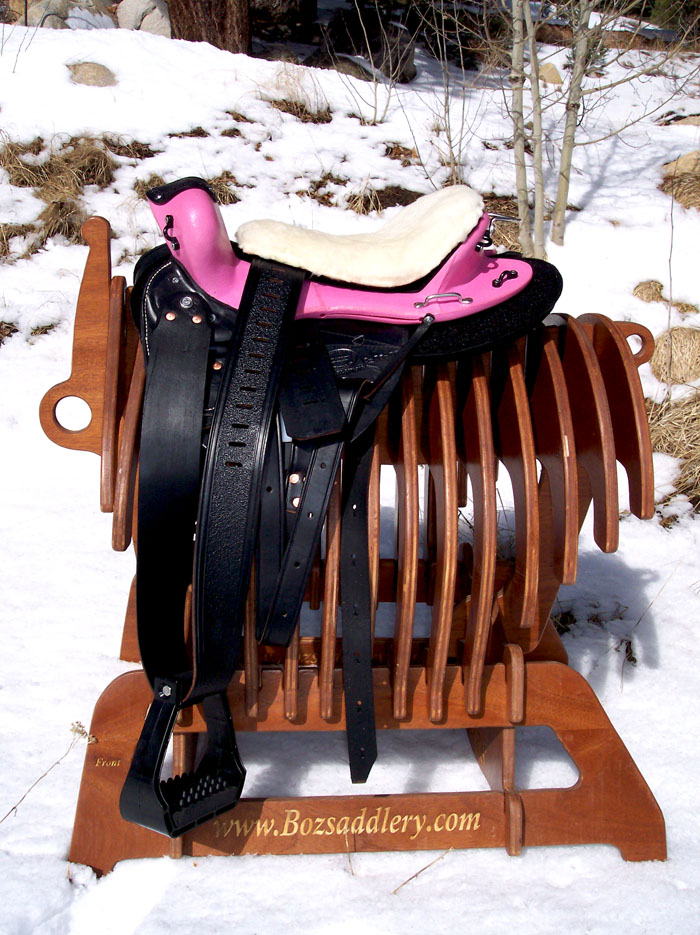 Here is a Race Trainer Pink Swell fork with a sheepskin seat, it also have a pony ring and the misc. strap eyes and footman loop options. We will donate $50.00 to Breast Cancer research for every pink saddle we sell.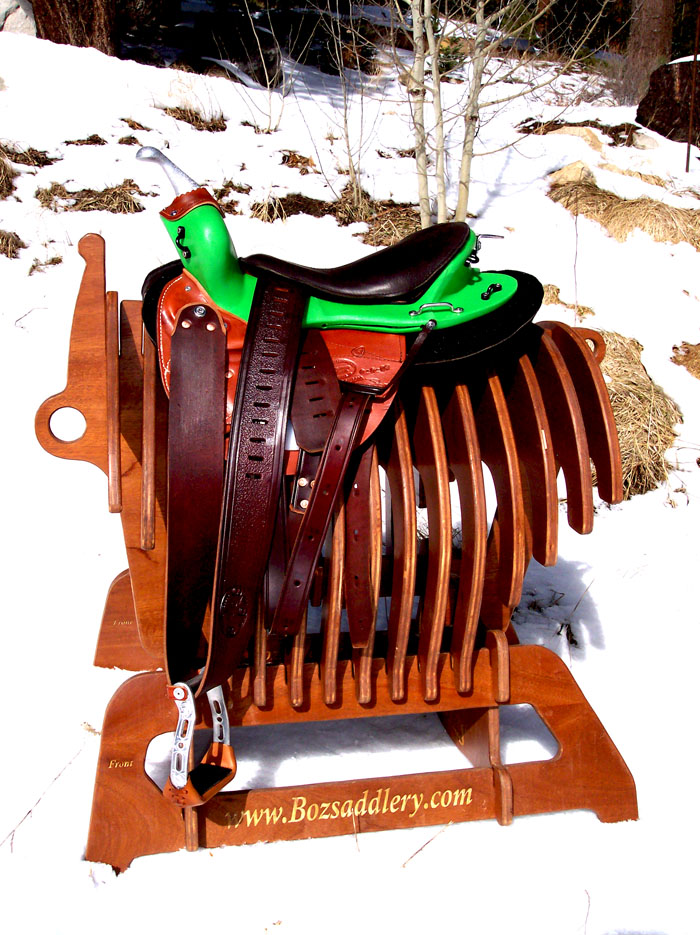 This is a Lime Green Race Trainer Sweel fork with a Alum Pebble Grip Horn, Misc strap eyes and footman loops, Alum Racing stirrups, Leather smooth seat and a performance seat.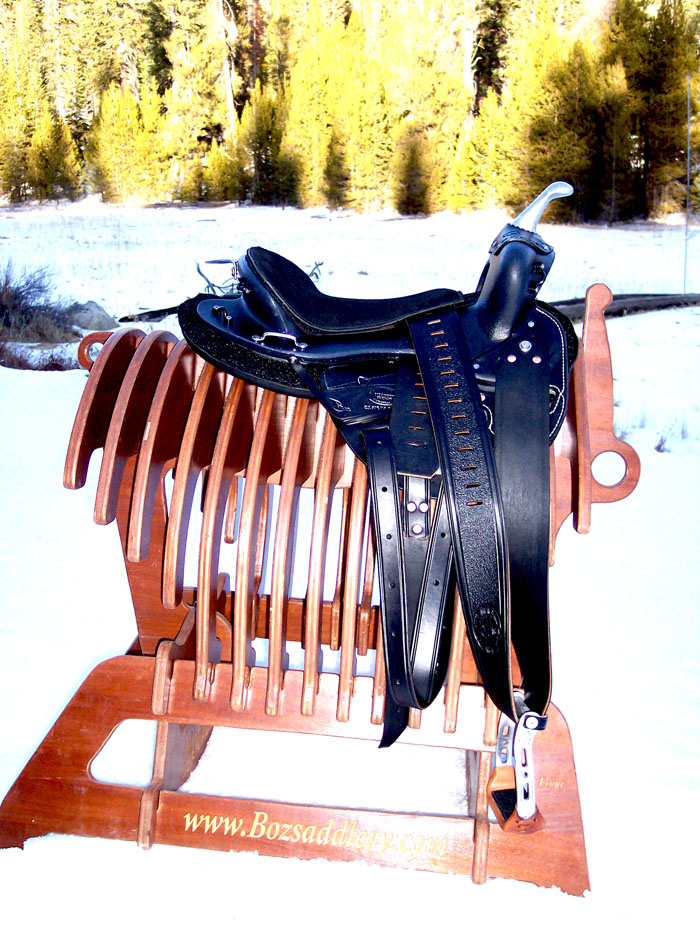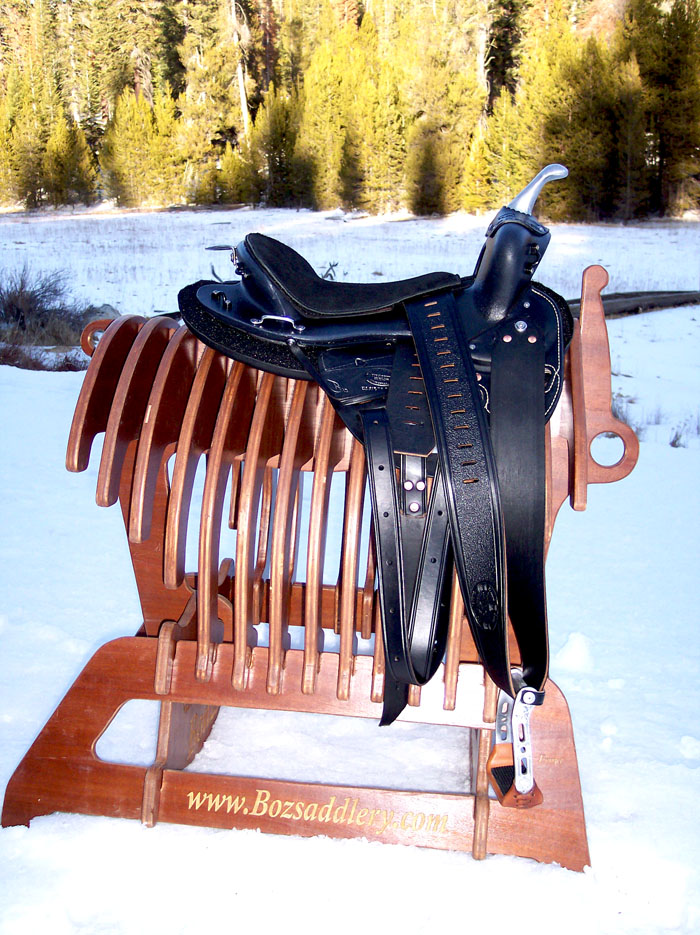 This Striking Black Swell fork with Pebble Grip Horn is going the state of Washington. It has the pony ring, Alum. race stirrups and the misc. strap eyes and footman loops options, with a Black Leather Rough out seat.
This Beautiful Royal Blue Race Trainer with a SLICK fork saddle tree, sheepskin seat , Black leather and the misc. footman loops and strap eye option. This is the perfect saddle for Endurance and Trail Riding. It is off to Utah.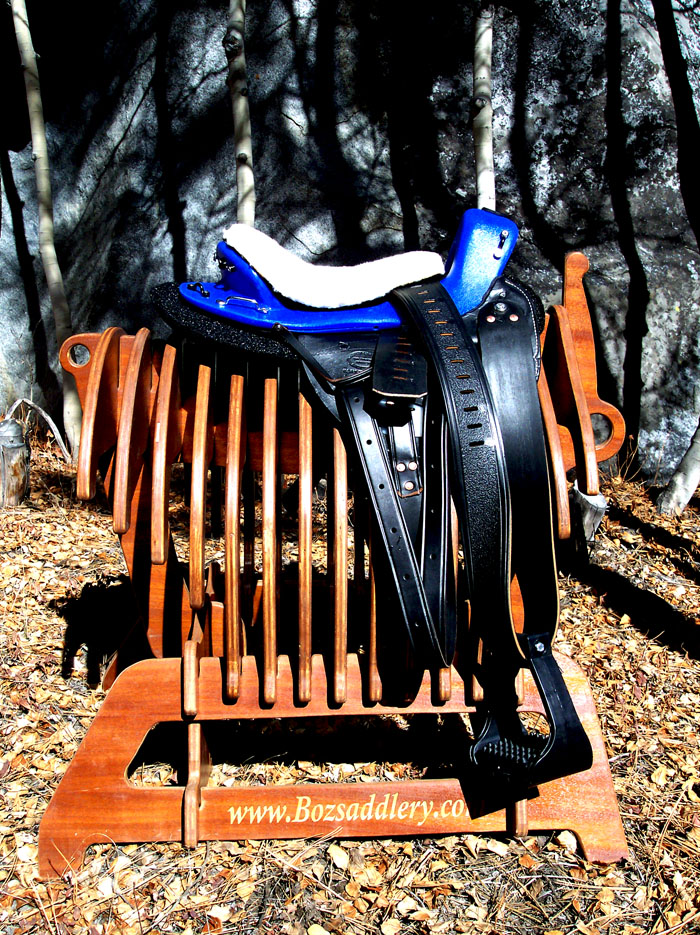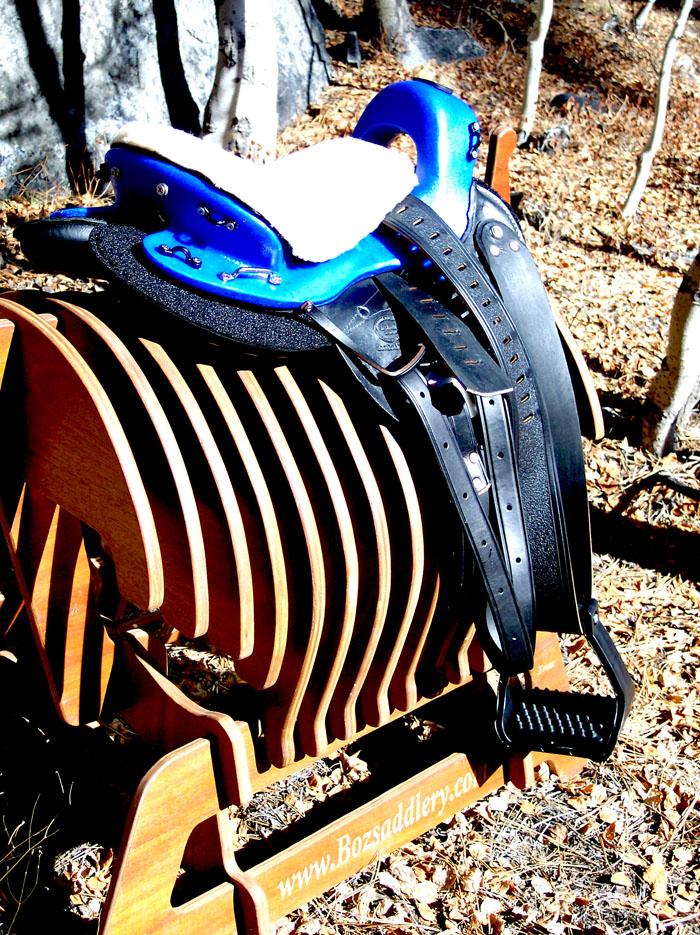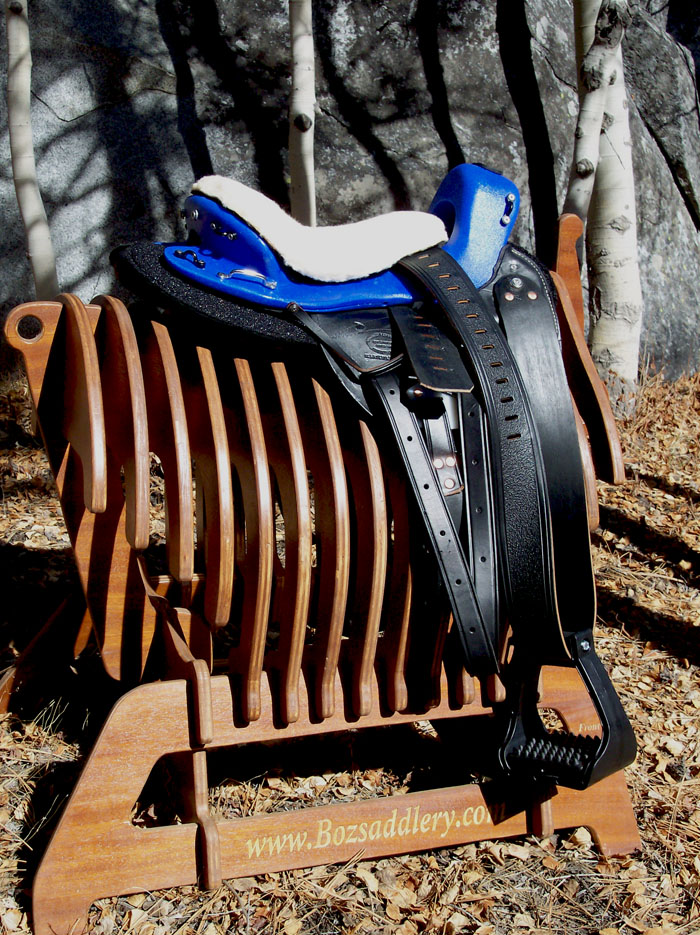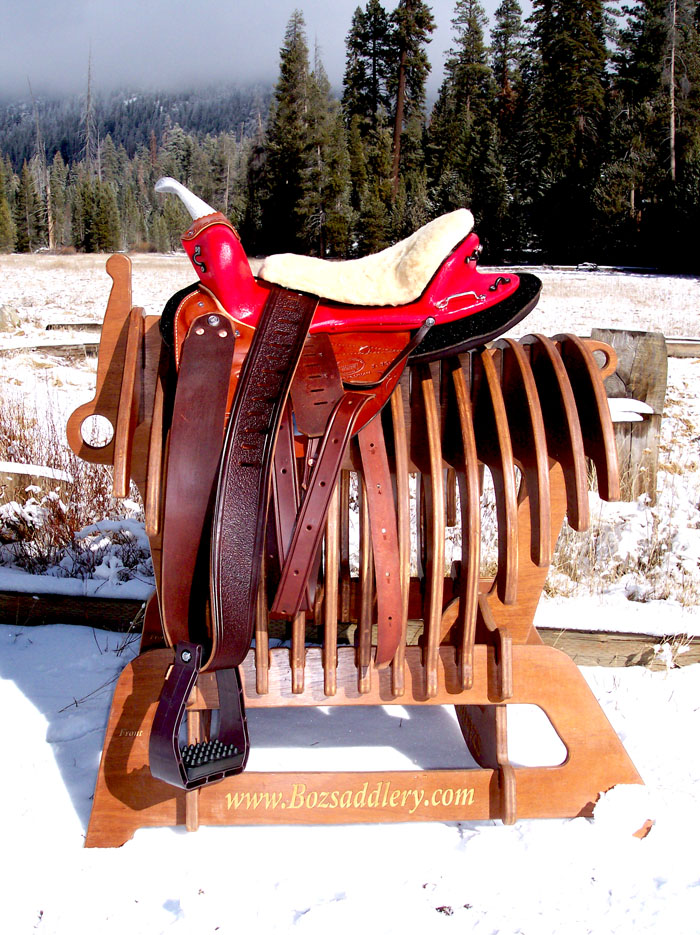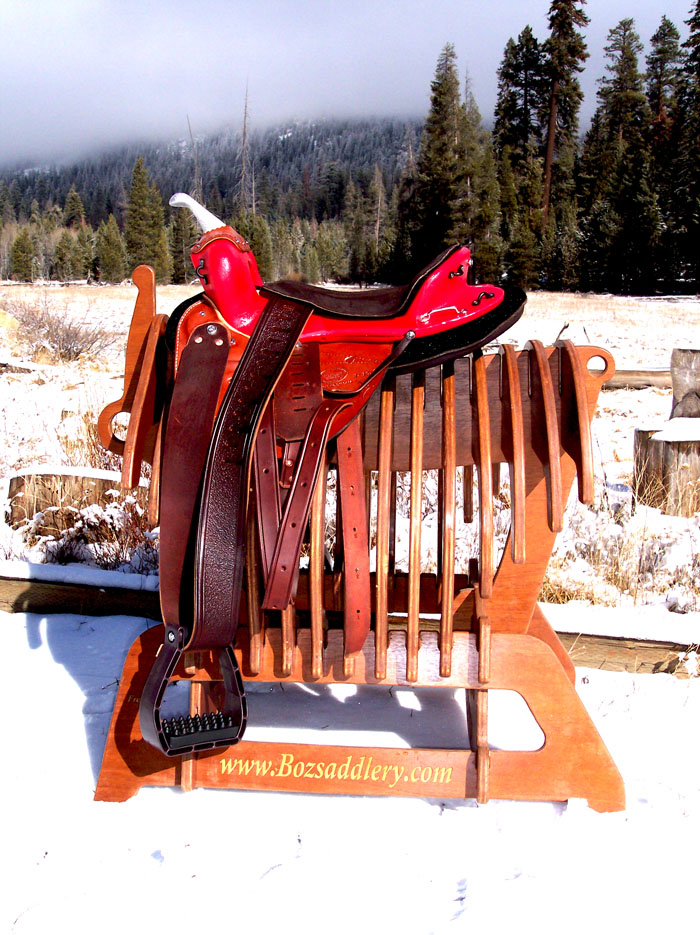 This beautiful Red Race Trainer is off to Canada. Customer ordered both types of seats. One in the sheepskin and one in the leather rough off. She chose 2" Trail stirrups and the strap eyes and footman loop option. She also got a cinch and regular breast collar (not shown) (Please check out her testimonial on the Testimonial page. Click here to read: Testimonials
Here are some pictures Irene sent and comments. 2-11-18
Hi Ann, John,
This weekend again I had a few very good rides on my horses Kiona (sorrel mare) and Rowdy (grey gelding) with my Boz saddle. It has made a total (positive) change in their behaviour, and I am so glad I bought this saddle. It is very comfortable for both my horses and myself.
Please find attached some photos that were taken today in our indoor arena.
All the best, I will let you know what's happening as soon as the outdoor season starts with gymkhanas and hopefully this year an endurance ride.
Irene van der Kloet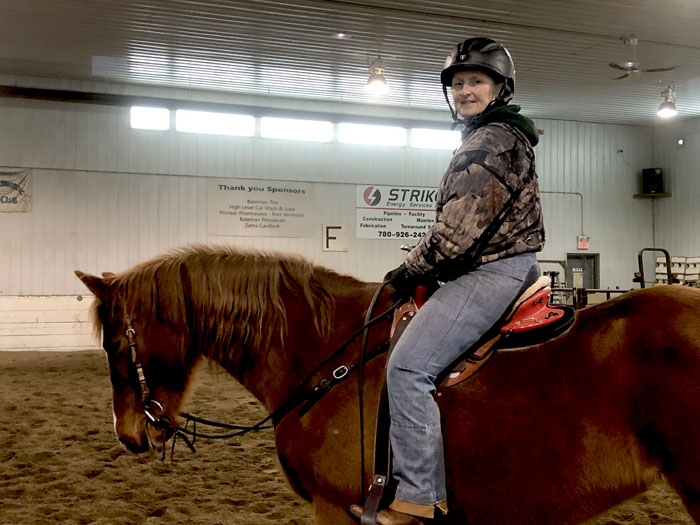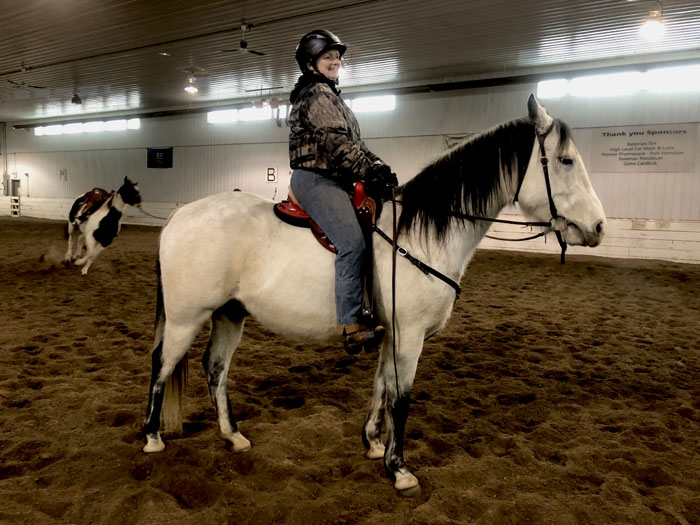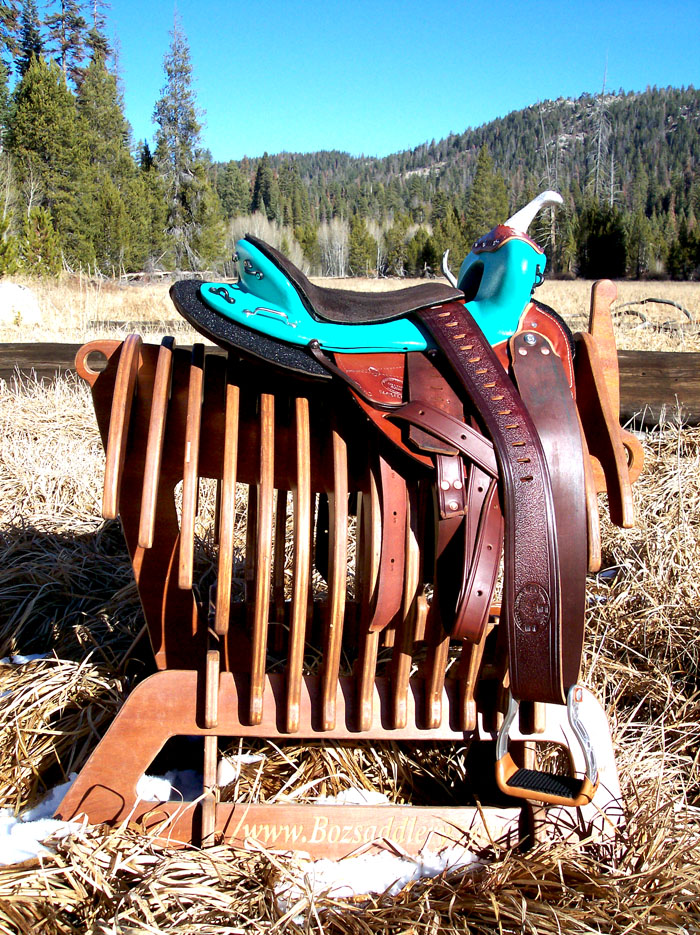 This Race Trainer is off to Utah and then to the American Barrel Race. The Tree is a Mint Green with a Pebble Grip horn.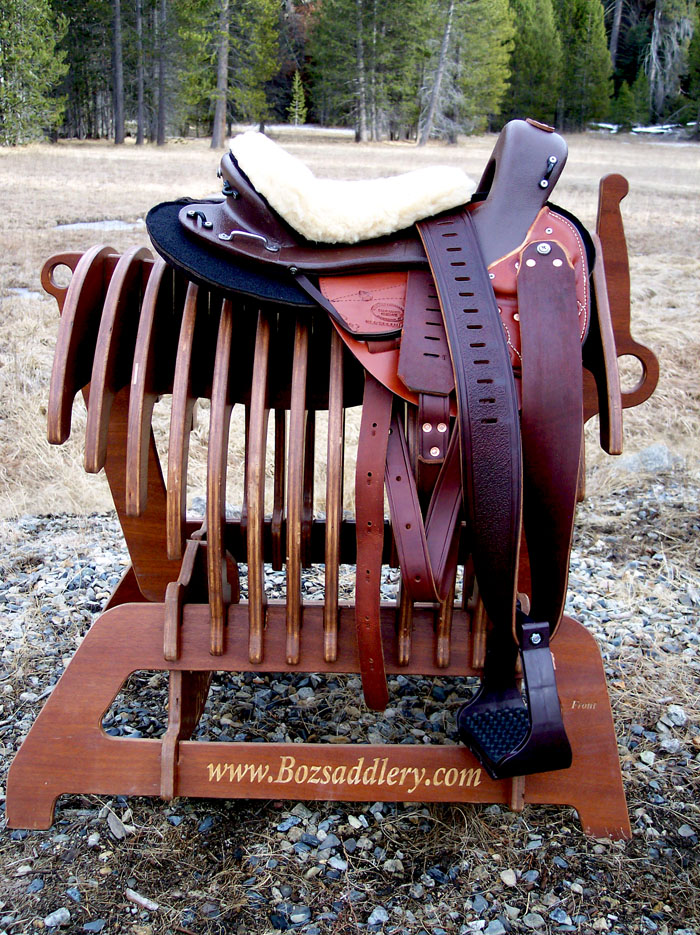 This Race Trainer is a Brown Slick Fork with sheepskin seat. It is off to out of the country to a Jockey and Endurance Trail Rider. 2 different purposes with 1 saddle.
These saddles come in different colors and you can go from Barrel Racing to Endurance 1.

2.

3.

This Bone Saddle is set up for Endurance with added strap eyes and hardware. No pad is needed so it keeps the heat off the back. Bone saddle off to San Diego, CA
This Race Trainer Saddle is set up for barrels with a horn and no frills for added weight. Again no pad is needed. 4.

5.

6.

7.

8.

Same saddle as above but horn removed and ready for Endurance. Either with the leather seat or Sheepskin Seat. This saddle is off to Lakeport, CA
This Race Trainer is in our new color of Lime Green. It is going back east to PA. It is done in Black leather with a Black Rough out long seat. It also has a pony ring, Pebble Grip Horn and Alum engraved stirrups.



NEW ROUGH OUT LONGER SEAT IN BROWN LEATHER



These pictures show the New longer seat in brown rough out leather. You can try this out, it is in Lakeport, CA Jennifer will be happy to show it to you, contact her on facebook or instagram.
The following saddle is going to Texas. These pictures shows the new longer seat and how you can move it back if you want a higher cantle. This shows the pleasure seat but you can easily velcro in and out a performance speed racing seat. This saddle also has a pony ring, great to pony horses with or just as a handle.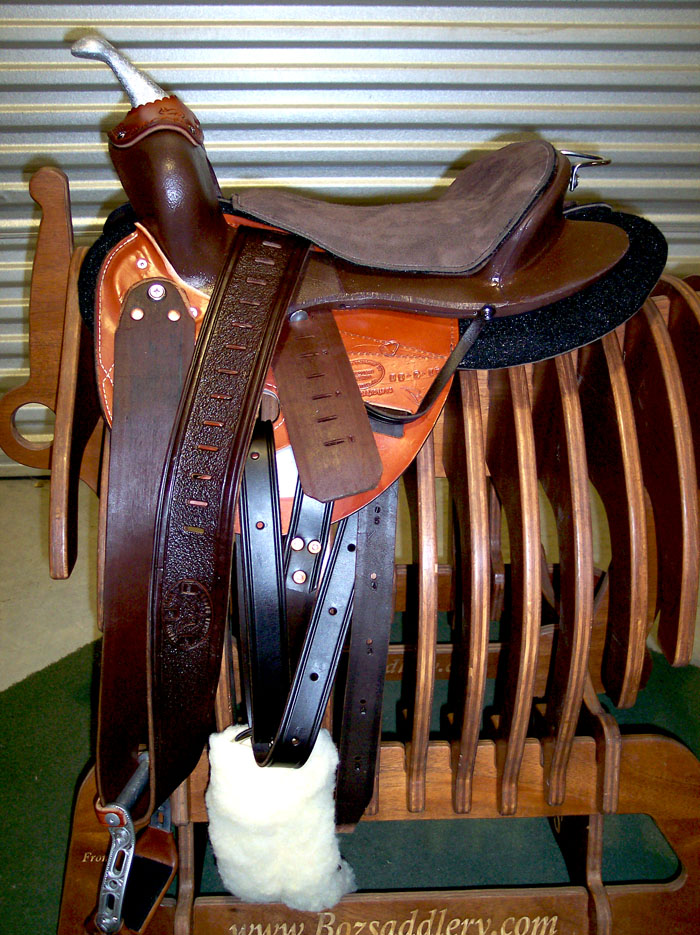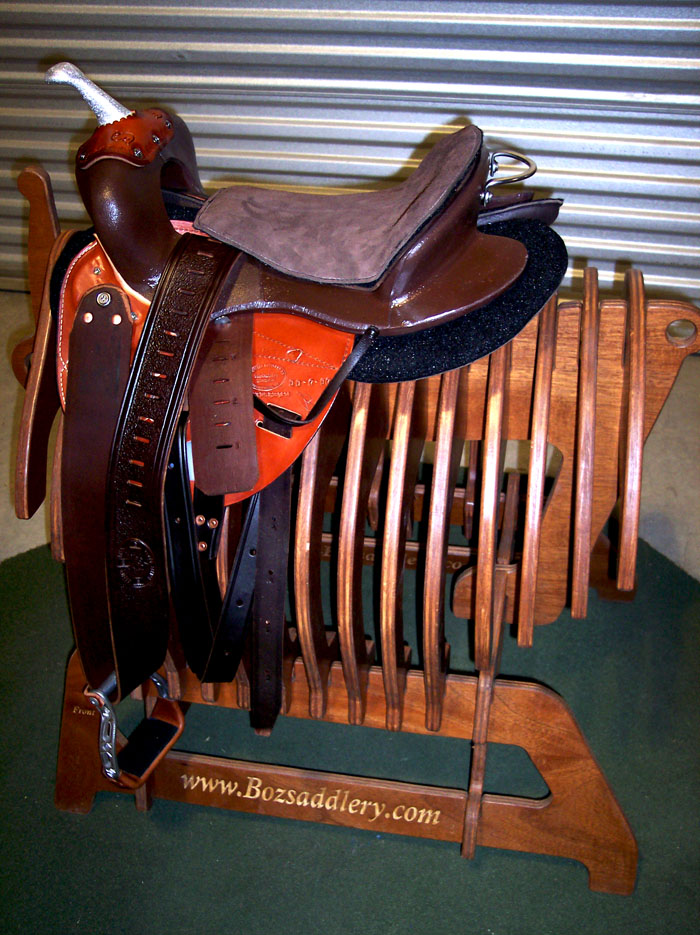 These show the rigging of the saddle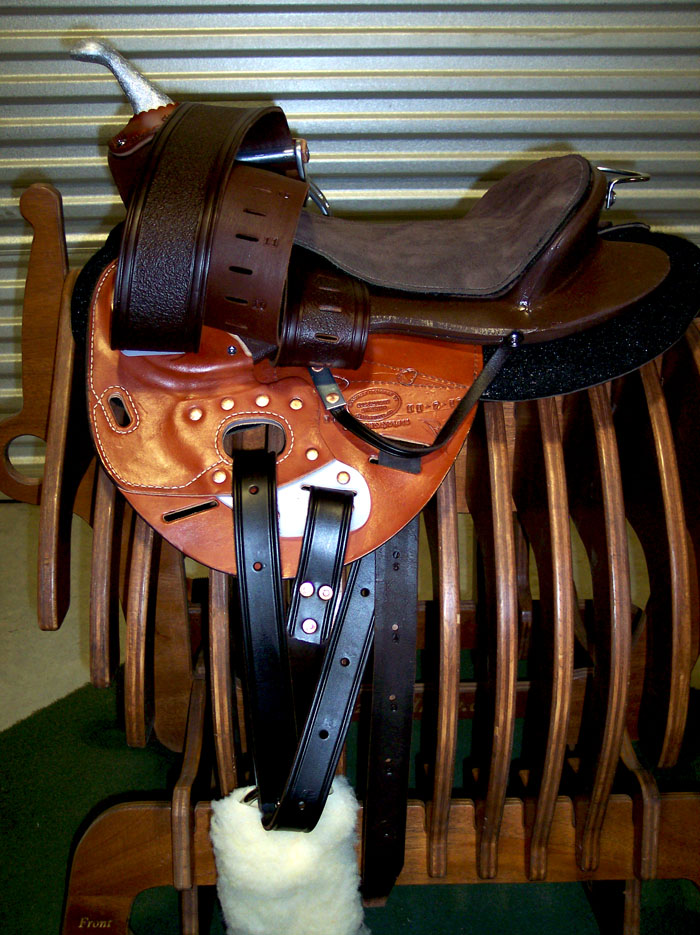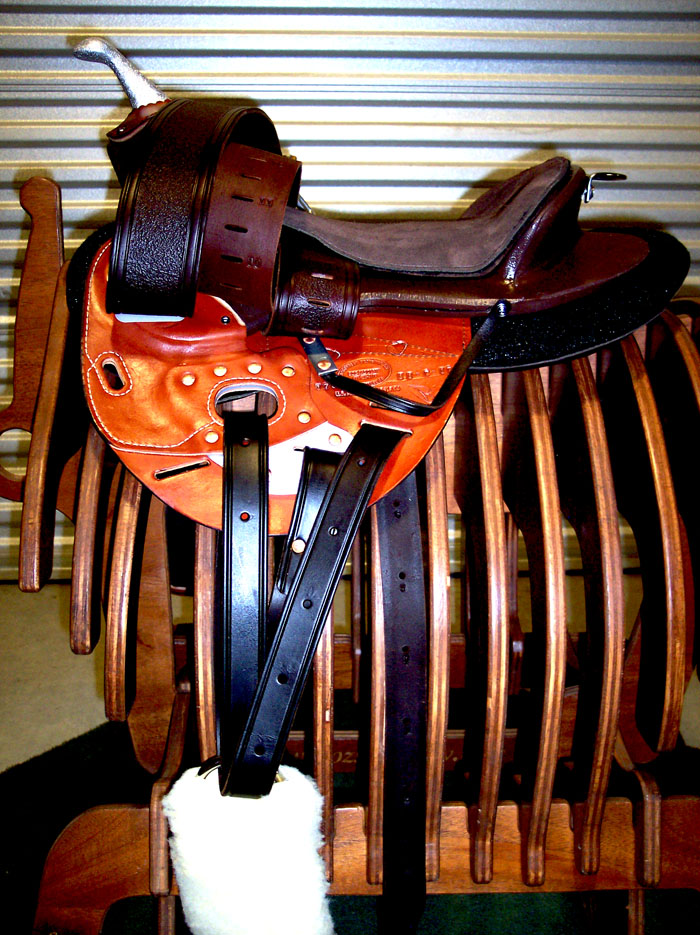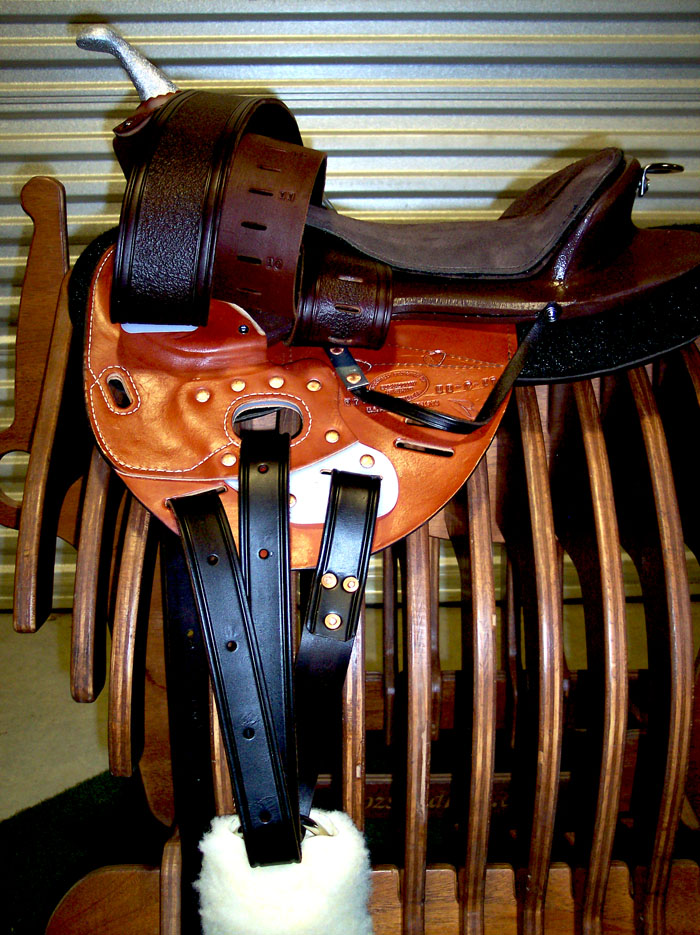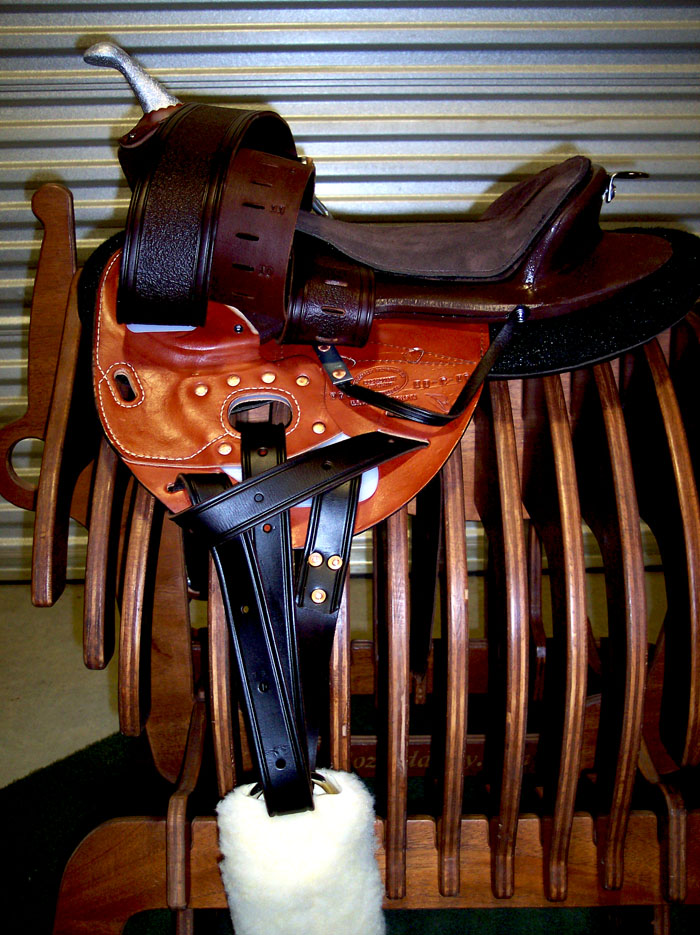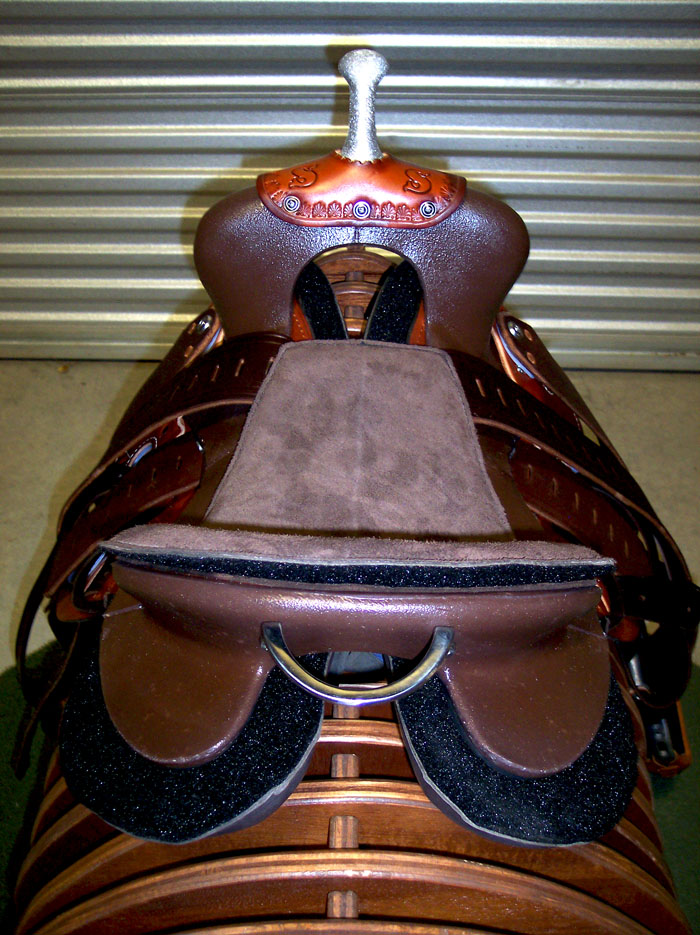 These 2 pictures show the seat completely forward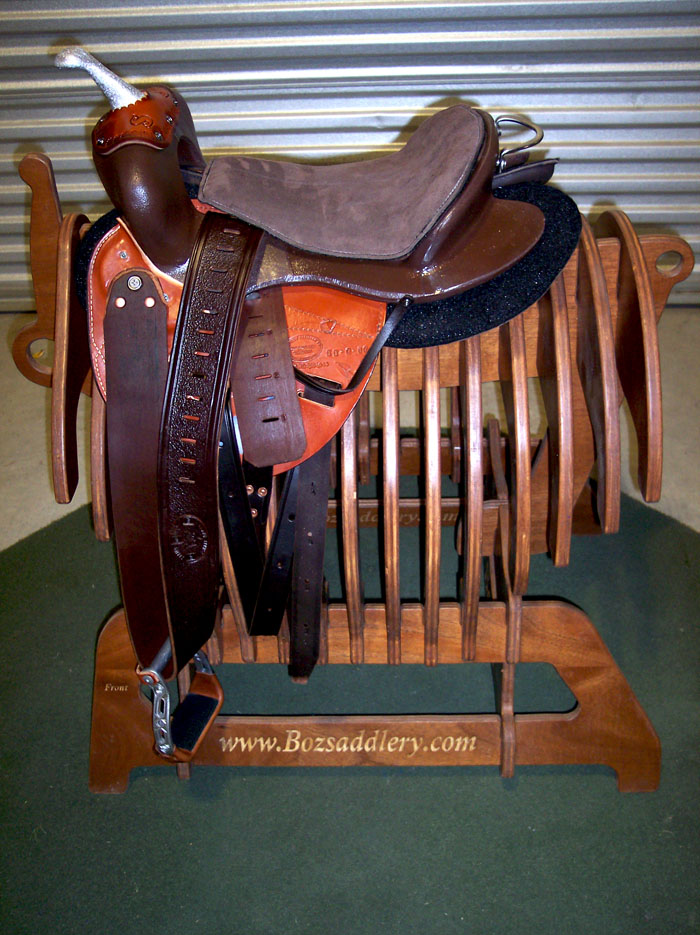 These pictures show the seat being moved back for different heights of the cantle.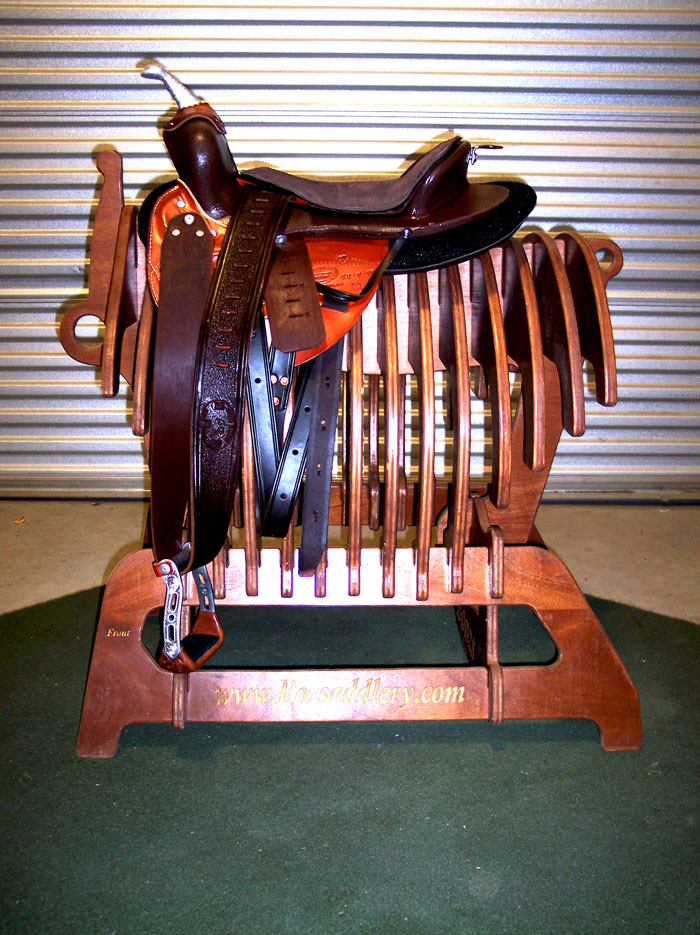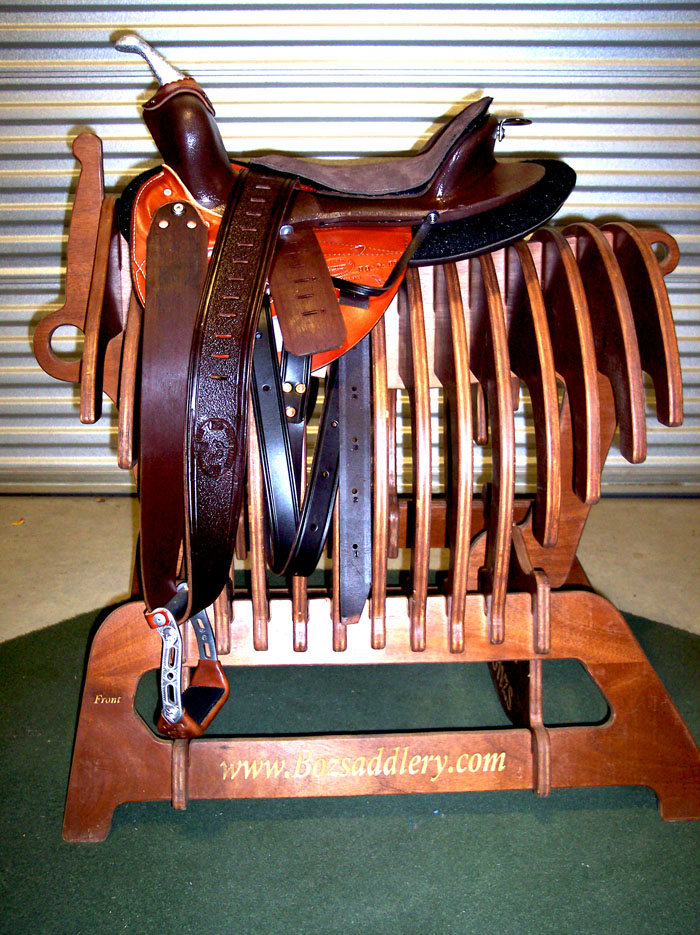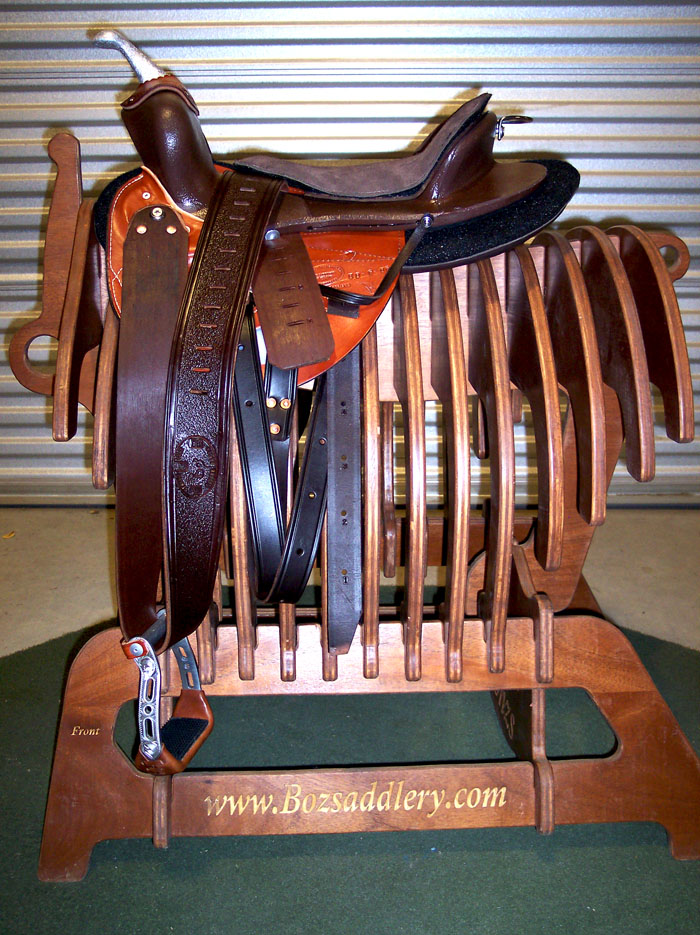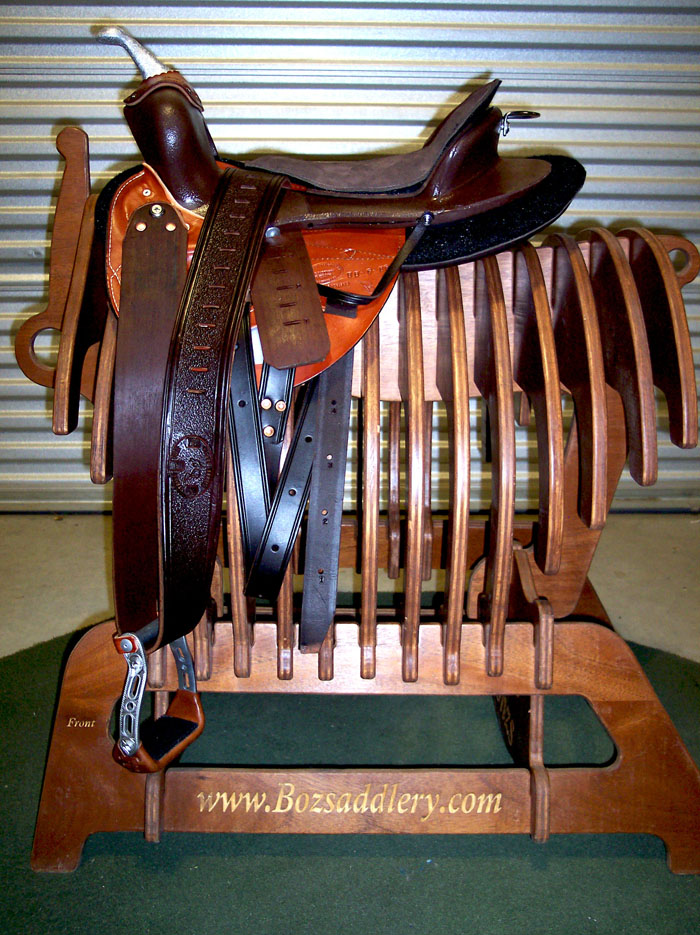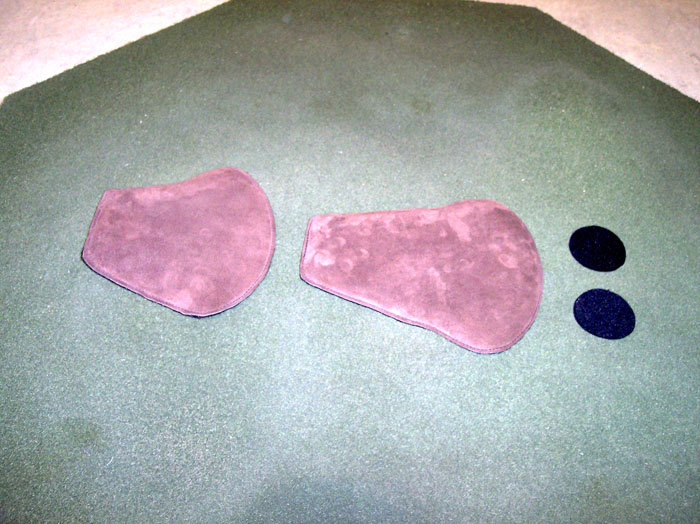 This shows the 2 different seat, original smaller and the new longer seat. Also "Sticky Pants" patches.
This Race Trainer Saddle is set up for barrels and with a Gear Bronze Horn. This Race Trainer is done in Brown Leather with a Brown Tree.




This saddle is off to Oklahoma
These Race Trainer Saddles below are shown for either Endurance Riding/Racing or Barrel Racing. You can take the horn off and on in minutes! The Pink Saddle is off to Australia and the Purple Saddle is off to Idaho. We donate $50.00 to the Breast Cancer Society for every pink saddle sold. Please note the different between the performance speed racing seat and the pleasure seat. You can change out the seats in minutes also.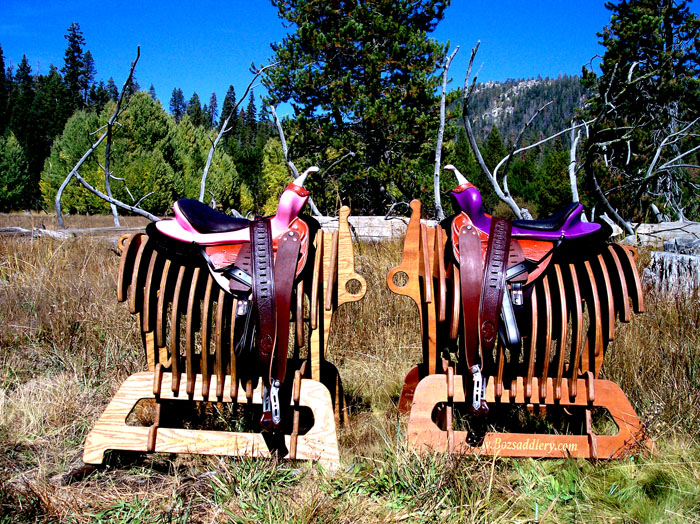 Pink saddle with performance speed racing seat, purple saddle with flat pleasure seat. Each have the Pebble grip horn.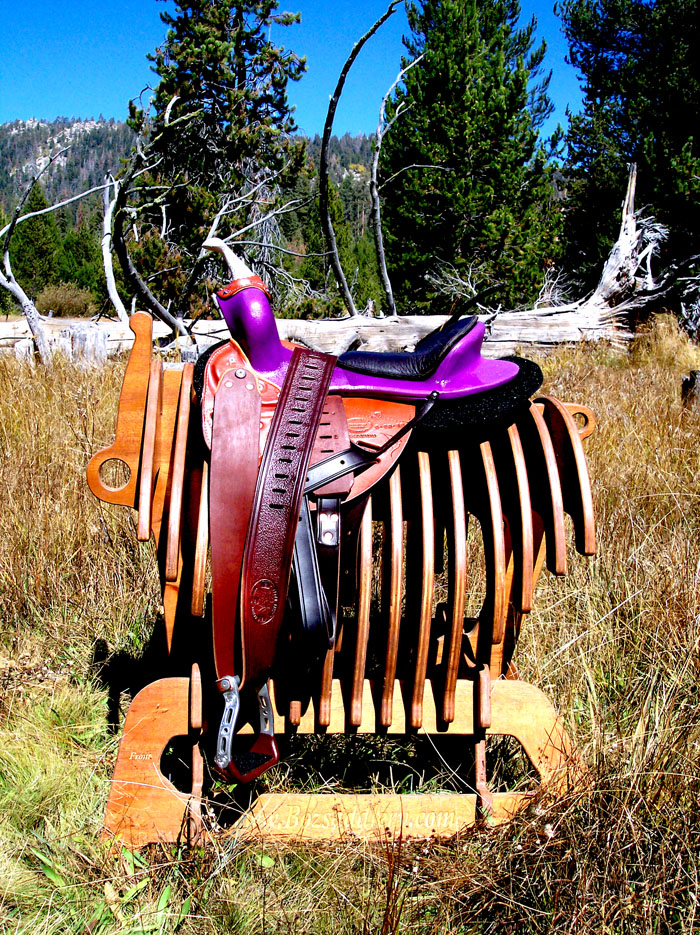 Pleasure seat in the purple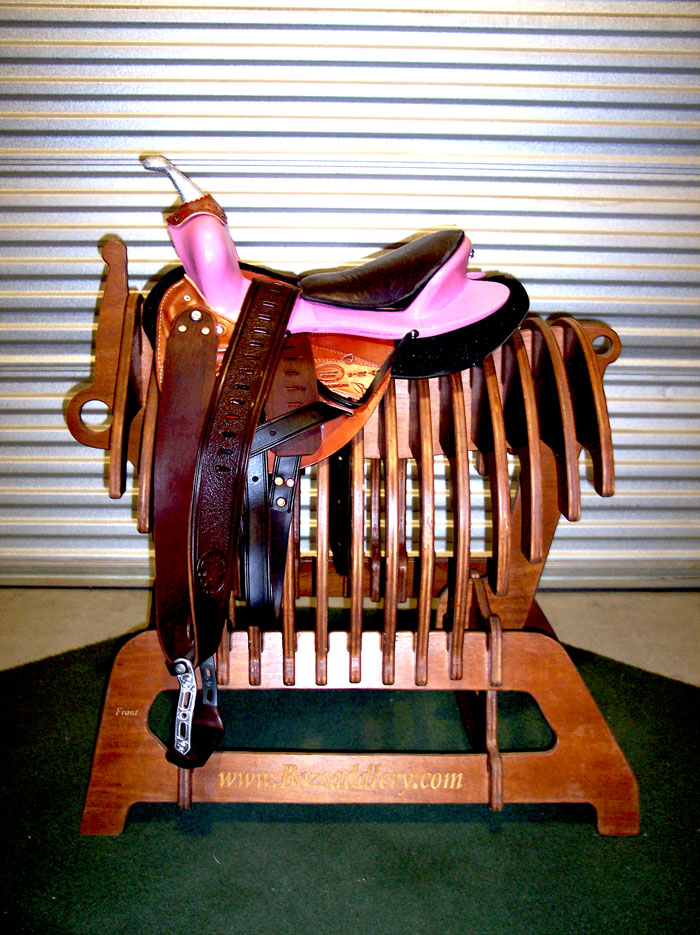 Performance speed racing seat in the pink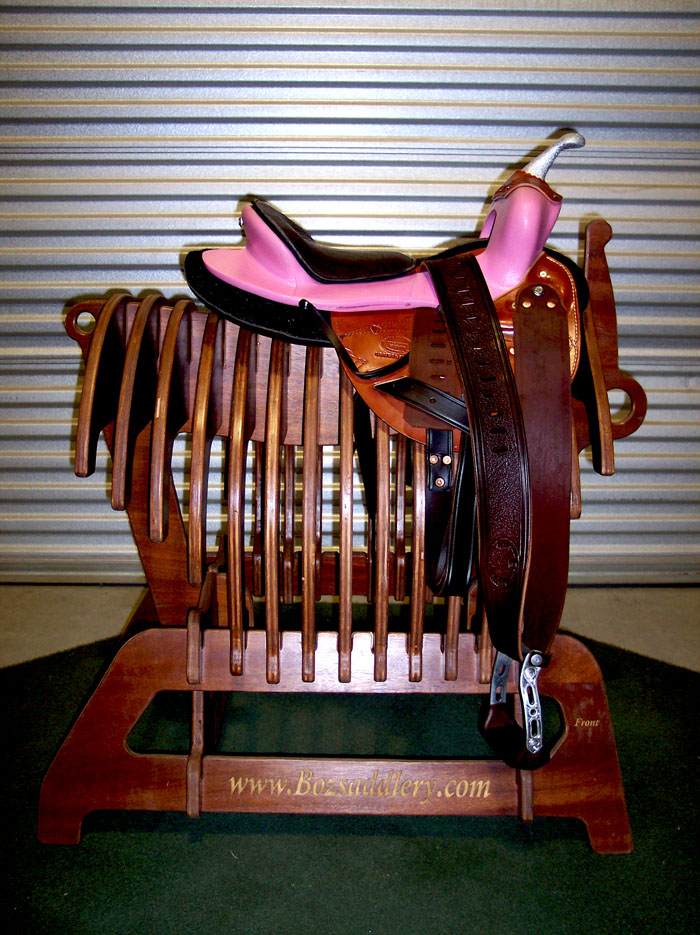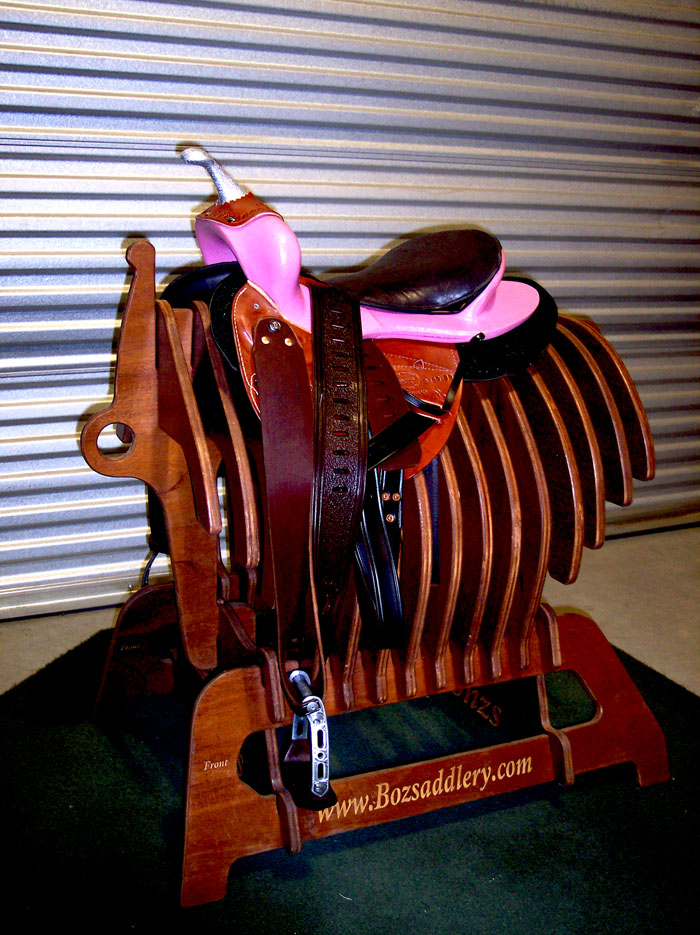 Same saddle with pleasure on the left and performance on the right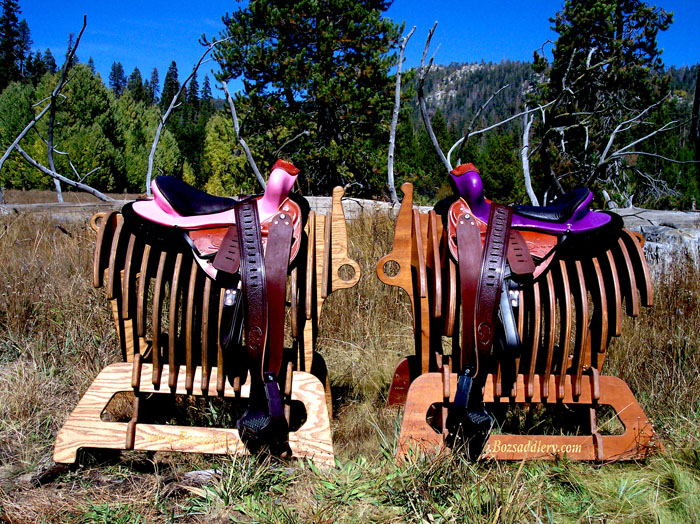 Same saddles as above but horns removed and trail stirrups on for trail riding.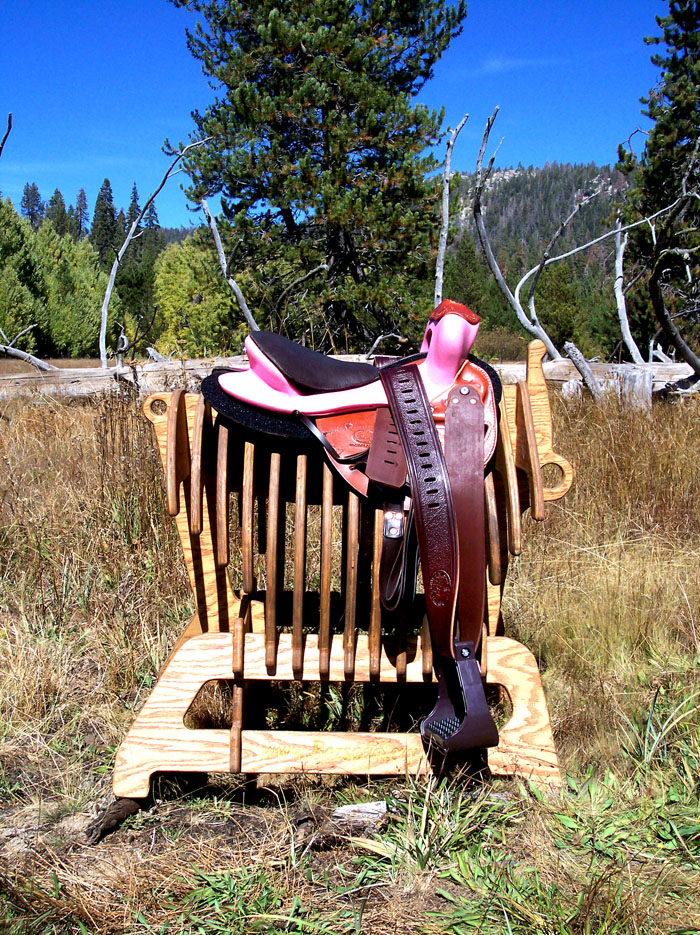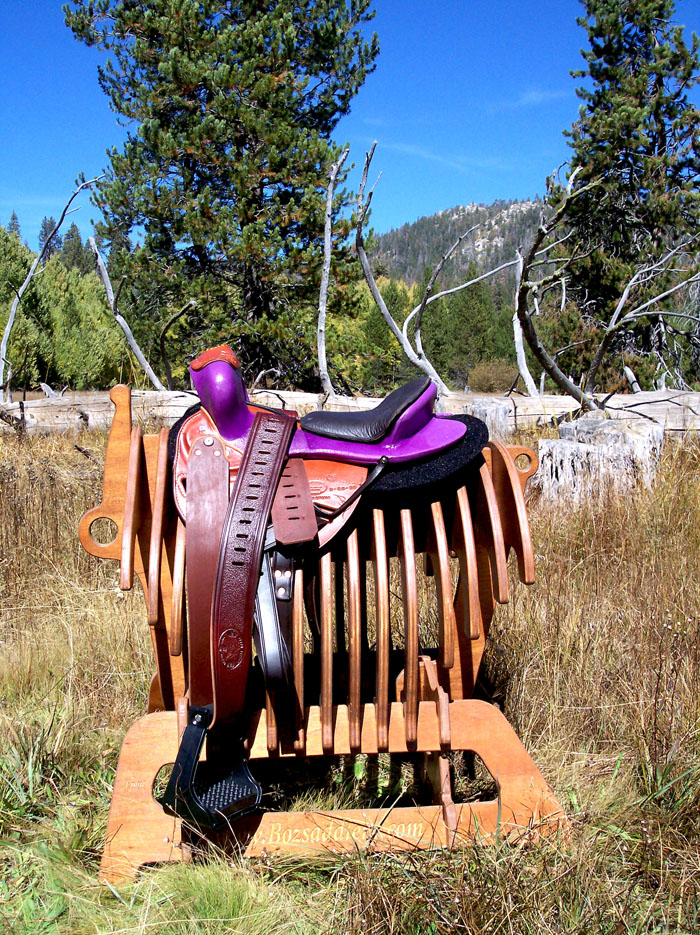 Performance seat on left and pleasure seat on the right.
The Following Race Trainer Saddle shows the different seats you can get. Leather seat, Leather seat in rough out and a Sheepskin seat for winter or trail. The Tree is done in Turquoise with a Pebble Grip Horn.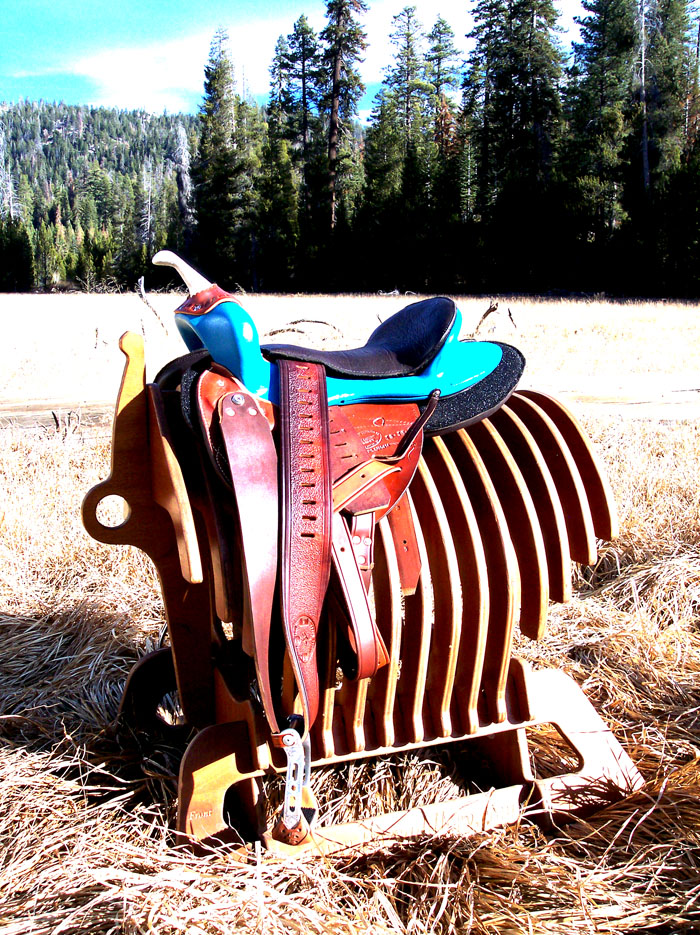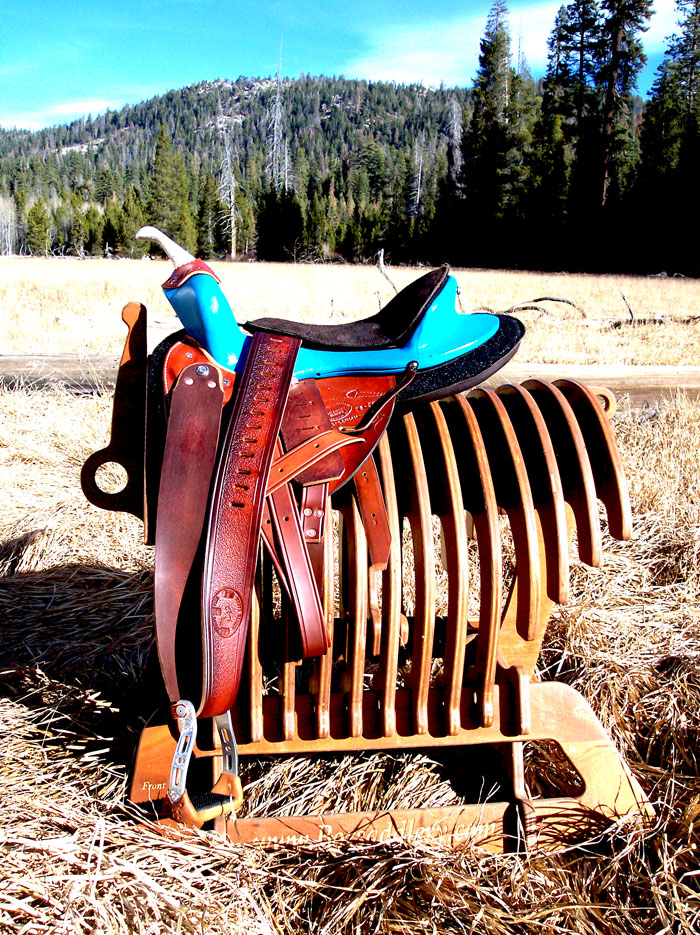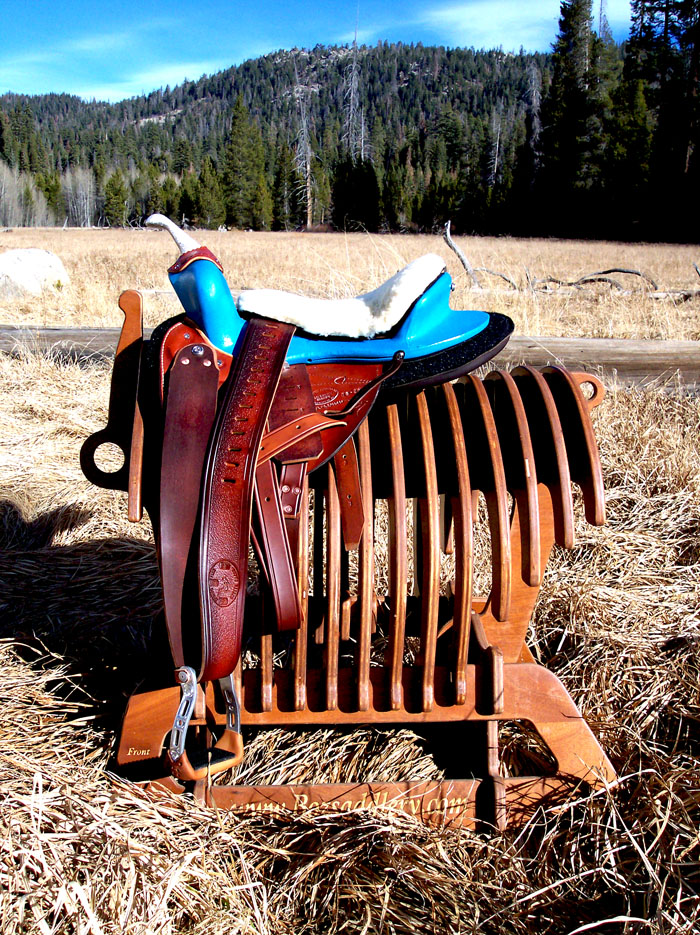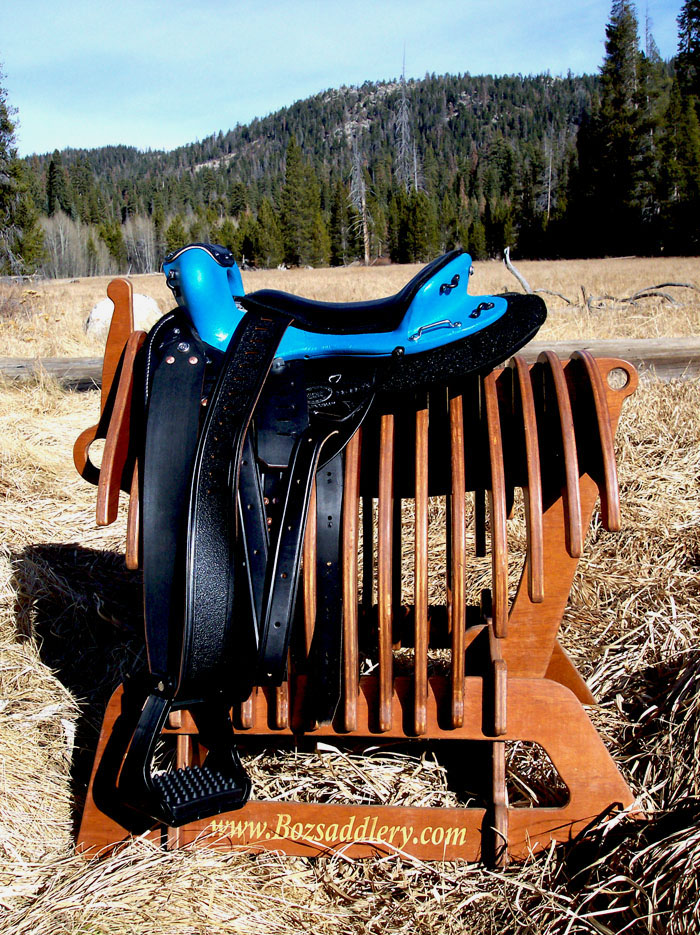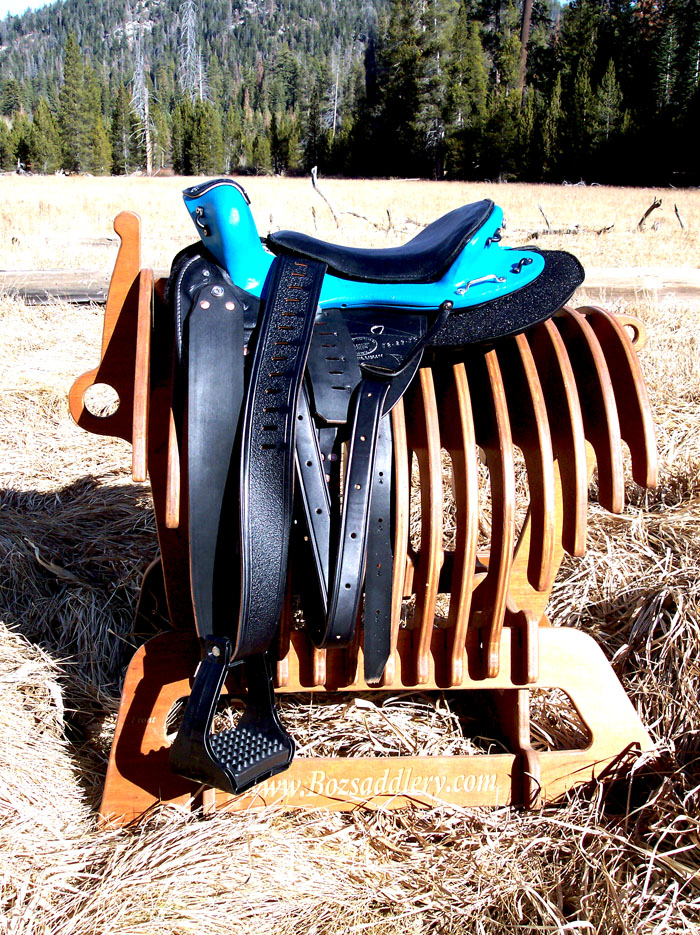 This Race Trainer is going to MO to an Endurance/Trail Rider. It has the 4" Trail stirrups, the strap eyes and footman loops added to carry equipment and doesn't have a horn.
This shows the Race Trainer with no horn. It is headed to Florida. It has a purple tree, Brown 4" Trail stirrups.