PIGGLY PINES AND EVENTS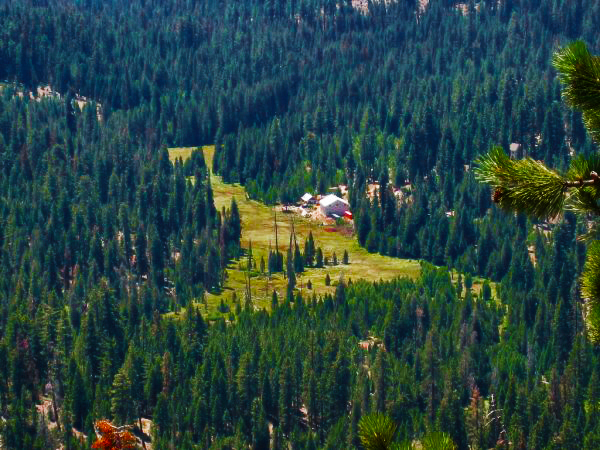 November 2016 - We made a tunnel to the Chicken Pen for wintertime. Chicken Tunnel
March 10th and 12th, 2016. These pictures show the breakup of the meadow and then 2 days later a snow storm that dumped 9 1/2" of snow. March meadow break up and more snow
Summer of 2015 - Thought I would take some pictures of our meadow, we take for granted our beautiful view we have everyday. With the lack of snow this year, we were worried that the meadow would not be green and full of wildflowers, but happily we were wrong. We have had some summer rains and the meadow is green with lots of wildflowers. There is one picture of a log across the meadow that a bear has been tearing apart. Enjoy the view, we do everyday.




Fall has come early Aug 25th they started to turn: Fall 2014
Chicken Pen Entrance - October 2014 , we decided to build a covered entrance to the Chicken pen.
Boz & Annie's Chicken/Rabbit Pen - October 2013 the building of Boz and Annie's Chicken and Rabbit pen.
2013 Fall is here



The aspens have really started to change, its beautiful and a crisp fall day. September 26, 2013
Click here to go to Vacation Rental By Owner - www.vrbo.com/361376 You can see more information and also our calendar for available dates.
Donnie Wood Wall Project - Our neighbors project of making and putting up a wood wall.
Chads Family Gathering at Piggly Pines - We had a family that got together at Piggly Pines. They came from Kernville, Lake Isabella, Bakersfield, and Paso Robles. What a HOOT!!!!
Fitton Wedding Reception - Annie's Piggly Pines 1st Wedding Reception - more pictures to come
Some of our Dog visitors at Piggly Pines - Pictures of our dog visitors to Piggly Pines - more pictures to come.....
Donnie Molls Creatures and Trees - March 26th at the Pacific Design Center in Hollywood - We were part of the exhibit. Click on the link at beginning of this sentence and see pictures.
PIGGLY PINES IN JULY 2009 - Come up and join us in the High Sierra's. We have an arena, roundpen and horse stalls and you can camp, rent a room, cabin or tipi.
January 2010 Storm - See how we spent the a week in Jan., 2010 .
PIGGLY PINES BOZ SADDLERY SHOP - Visit our saddle shop
Piggly Pines Cabin Rental Info
EVENTS AND ETC AT PIGGLY - PINES AND PONDEROSA
January 2017 - These pictures shows our storms we had and also the little cabin after a pipe broke in the attic.
August Storm 2012 - It started raining on a warm August afternoon and then really rained and hail came.....
Snowfest 2013 - very cold day but everyone had a good time
PPOA Snowday 2010 - Ponderosa Property Owners Association asked us to host their annual Snowday for the community. Here are some pictures of the event at Piggly Pines
SNOWFEST 2010 - The area snowmobilers each year put on a snow fun day for the clients at the Porterville Sheltered Workshop. These clients are mentally handicapped and some have physical disabilities as well. The snowmobilers for the local club "Sequoia Snowmobilers", Bakersfields club "Sugarloafers Snowmobile Club" and Fresno area "Bass Lake Snowmobile Club" all bring their snowmobiles up to Ponderosa to the Quaking Aspen campground and put on a snow fun day for all the clients. They take them for rides on their snowmobiles and serve them a hot lunch and then more rides. Each year these volunteers do this and the clients get a chance to play in the snow and ride a snowmobile which if it wasn't for these people they would never have a chance. The local CHP, Sequoia National Forest Service, Cal Trans, Tulare County road crew and our local Deputy Sheriff officer all come and help make sure everything is as it should be for a fun and safe day. As you can see by the pictures a fun time was had by all.
Labor Day Weekend 2010 - Piggly Pines in September, beautiful pictures taken by Kevin "Doogie" Cooper of Seattle.
PPOA Snowday 2011 - Our 2nd year at Piggly Pines/Boz Saddlery for hosting the PPOA annual snowday for our community.