Boz Saddlery
Designed to Win!!!
Custom made American Innovations
Boz Active Balance Ride SaddlesTM Since 1970
THE ONLY MONTE FOREMAN BALANCE RIDE STYLE SADDLE WITH A Boz Springflex TREE
Piggly Pines - Come visit Boz Saddlery and Bozzage Training School this summer 2018 - See below for information.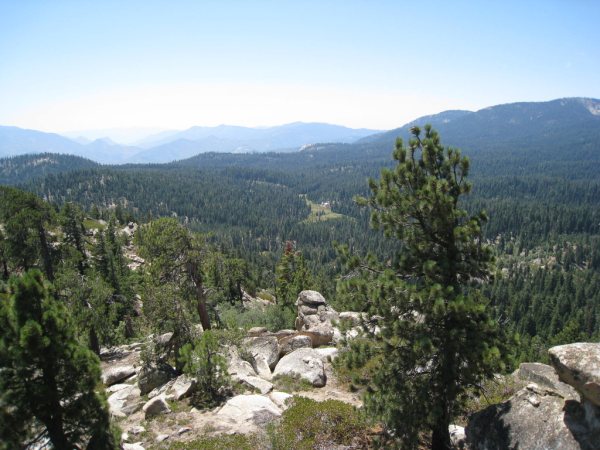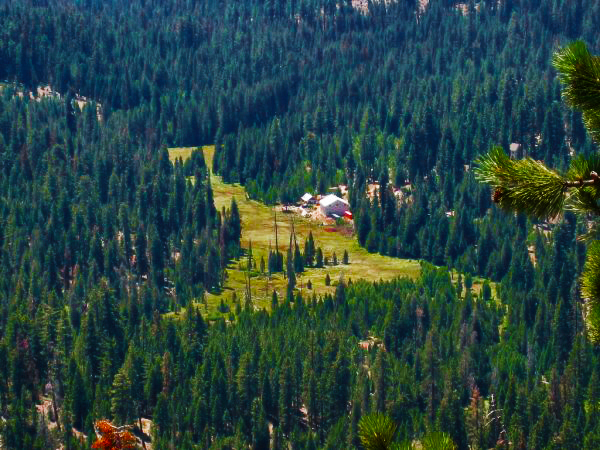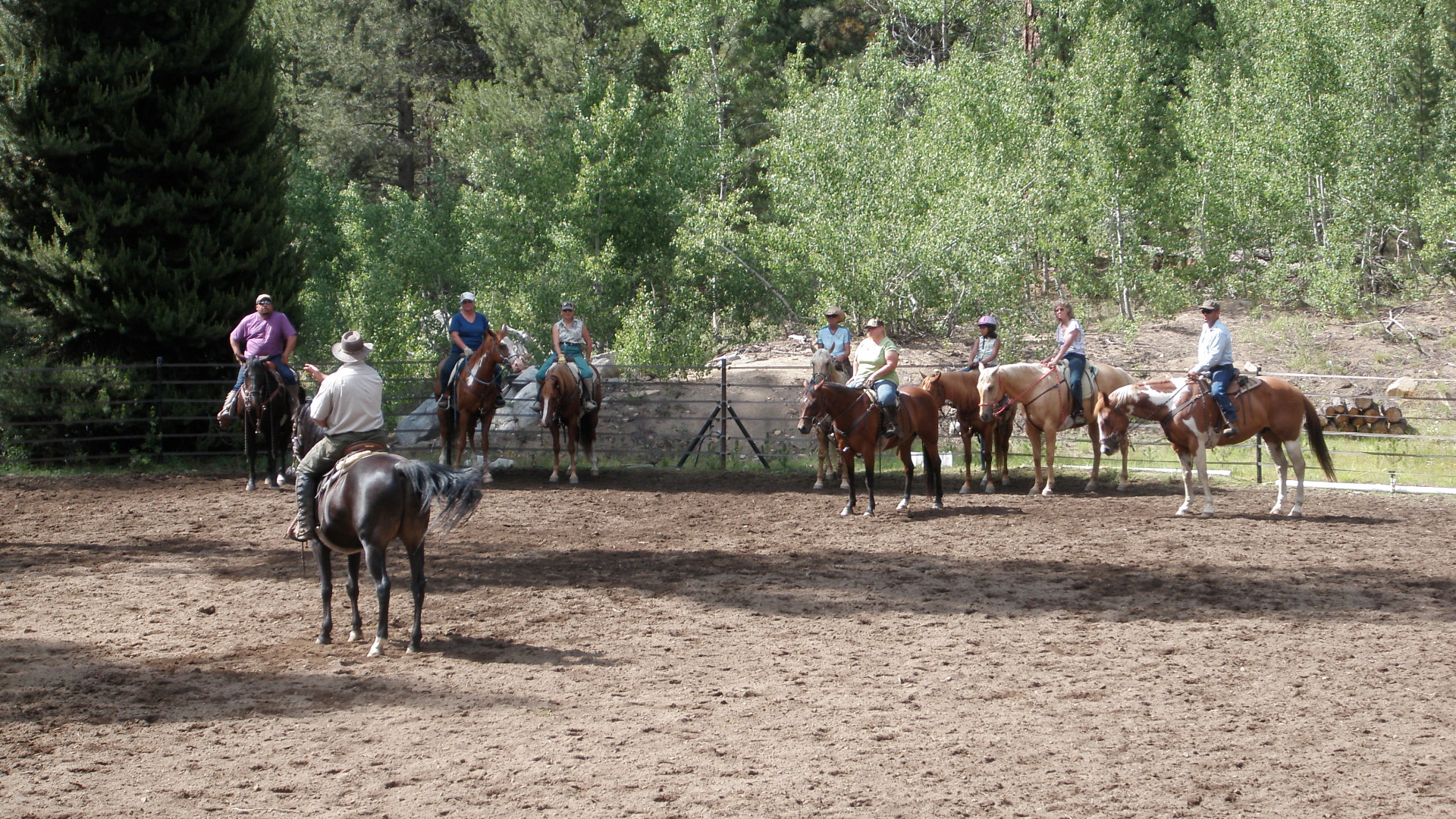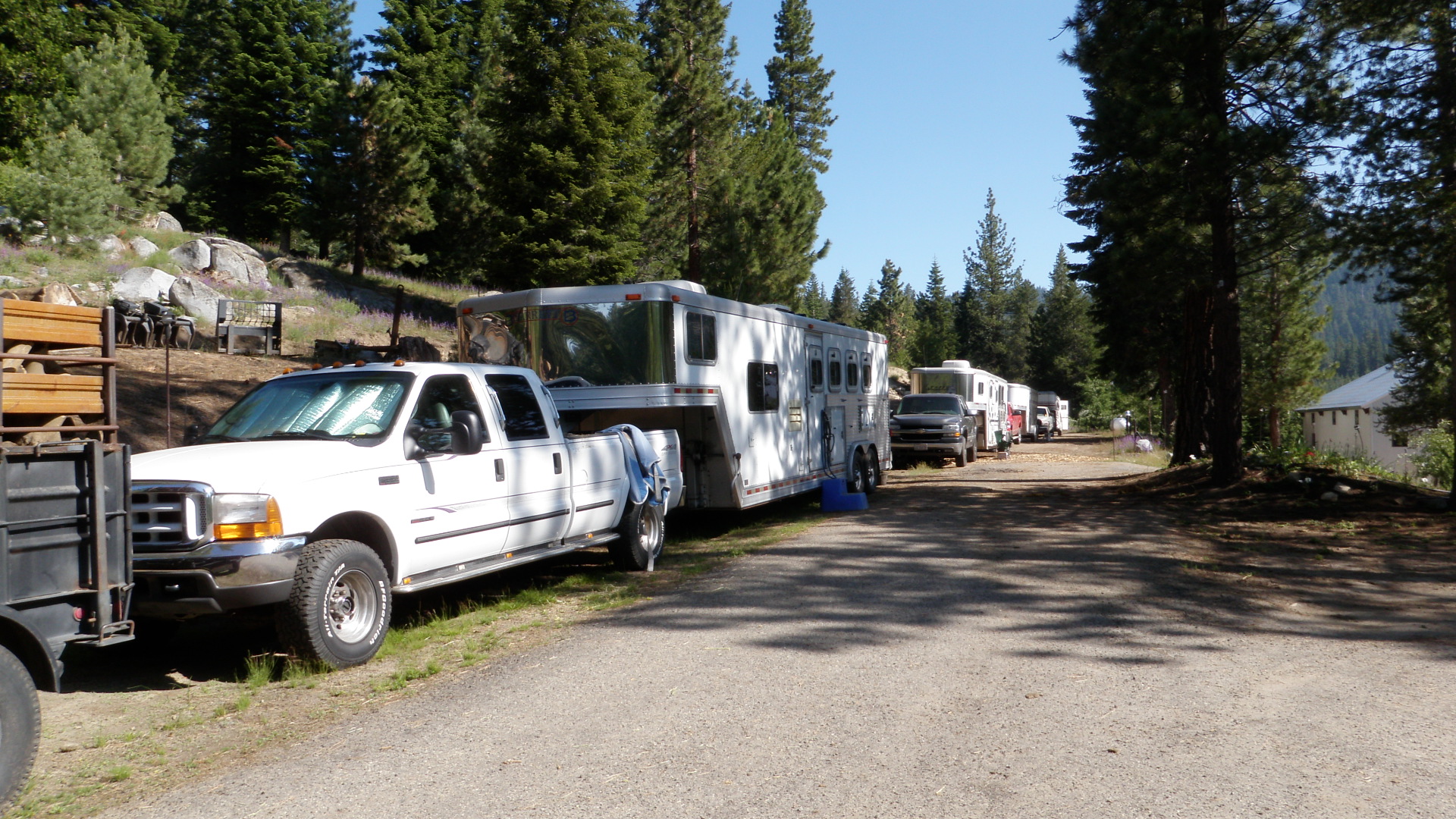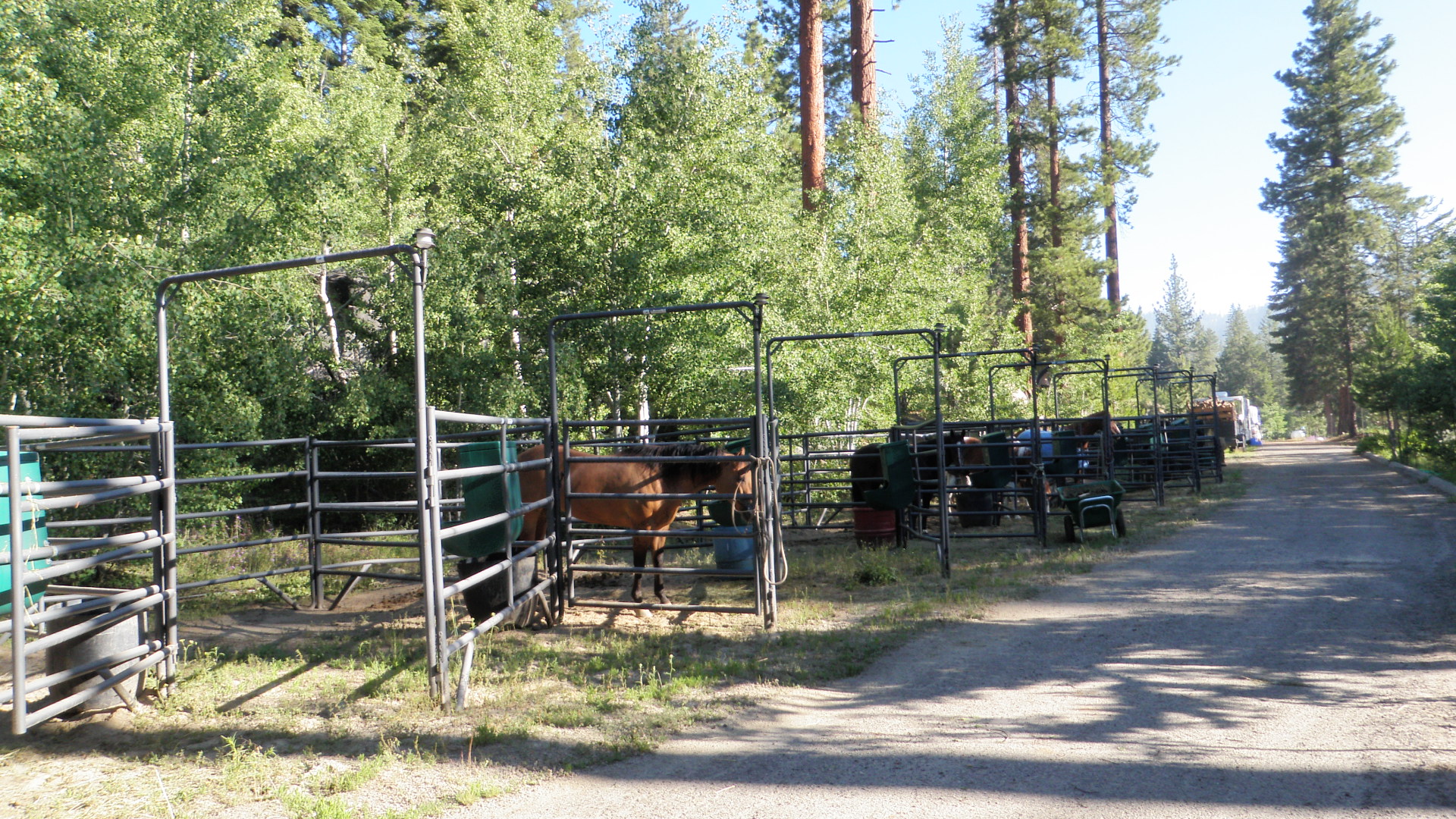 Summer of 2018 - Click here for details and dates. Don't miss out, reserve your space now, space is limited: Bozzage 2018
Something NEW!
When I was asked to build and design the #1 Racing Saddles in the World I said I would not do 3 things.
#1. I will not build a racing saddle out of a block of wood because "We can't argue with the laws of physics and common sense, it is impossible to fit a rigid object to a moving object, period, and no one can, not even you.".
#2. I will not hang the stirrups behind the cinch like a Western Pleasure or Dressage Saddle, they will be hung forward of the cinch like a Jockey, Jumper, Polo or Saddle bronc Saddle and they all 4 get more Speed, Balance, Agility, and Security than anyone in the world because their stirrups are hung in front of the cinch.
#3. And it will fit so perfectly that it needs "No Pad" on any horse you ride, from 5 miles to 500- mile races.
So here it is coming in at 14-LBS.ready to ride and I hope you like it because your horse will love you for using it, and I promise it will change the horse World as we know it forever. Sincerely BOZ 559-542-1269 or boz@bozsaddlery.com or bozsaddlery.com
BOZ
"Active Balance Ride-R/T-Saddles"
The new BOZ Race/Trainer saddles 14 lbs. ready to ride
The #1 Racing Saddles in the World, US Patent # 5101614
"Barrels to Endurance"
"Designed to fit so perfectly it needs no saddle Pad"
Eliminating all Bulk, Weight & Heat, your horse will love you for it!!!
The only saddle in the World that can do it, making it one of a kind and nothing comes close, that's why we are #1
"The Laws of Physics and Common Sense"
The biggest scam in the horse industry "The Saddle Pad"
"We can't argue with the laws of physics and common sense, it is impossible to fit a rigid object to a moving object, period, and no one can, not even you."
"Don't be fooled a wooden saddle tree only fits a wooden horse and that's a proven fact, so why in the world would anybody put one on their horses back"
That's why they quit using Wooden Shoes to run the 50- yard dash, no more Wooden Tennis Rackets, no more Wooden Golf Clubs and no more Wooden Snow Skies, so why in the World are people still riding their horse in a Wooden Saddle Tree? No folk's there is a better way the New BOZ Spring-flex Saddle Tree https://www.youtube.com/watch?v=gnMBrYKCzig
These New Boz "Active Balance Ride" Saddles, the stirrups are hung in front of the cinch like Racing, Jumping and Polo, not behind the cinch like Western Pleasure or Dressage. One seat adjusts from a 5" to a 15" seat same saddle, so the child that starts with a little seat, they grow with it into their adult seat same saddle, stirrups adjust for a 5-year-old child to a 6'5"adult again the same saddle. The cantle height will adjust from 4" to 6" again same saddle, the only saddle in the World that will fit any Horse or person again the same saddle, now you own 1 saddle that will do everything and no more expensive Pads. Great things happen when you use nothing but the best, also any saddle sold that is PINK Annie & I will donate $ 50.00 to Breast Cancer research, please help us stop breast cancer for good and ride in the #1 saddle ever designed for the horse and rider at the same time. Please watch this film that the Great Monte Foreman made years ago to prove what it takes to build the #1 saddle in the world, this saddle is changing Barrel and Endurance Racing forever. https://www.youtube.com/watch?v=HeD0H3CtYFY.
I promise if you don't take time to watch these two videos you have missed out on the best keep secret in the horse World for over 75 years!
(Special introductory price) $1,495.00, Made in the USA by Senior Citizens also ask about our "New Rent-to-Own program" please let us help.
I would love the chance to help anyone be the best they can be, but you must first call me before I can teach you how to ride just like the top 1% in the World through BOZZAGE. May you always ride a great horse and you're great Horse enjoys you more through, THE New BOZZAGE Hi-Tech Performance Riding School for Barrels & Endurance Racing. I have been a Monte Foreman Instructor since 1980- (38) years thank you, everyone, for all the years of support, sincerely BOZ, 559-542-1269 or boz@bozsaddlery.com bozsaddlery.com
Click here to see the NEW Rent to Own Agreement sample only (This is only offered on the Race Trainer Saddle) Rent to Own sample agreement
This short video shows how the Boz Tree flexes.
You can't argue with physics, it is impossible to fit a rigid object to a moving object, period. So "Don't be fooled, a wooden saddle tree only fits a wooden horse", period.
Click here: https://www.youtube.com/watch?v=gnMBrYKCzig
Finally NO MORE 1. Shoulder pinching 2. Loin rubbing 3. or Bridging
Plus 95% more Balance and Security
Riding a BOZ makes you a "WINNER " - especially to your HORSE!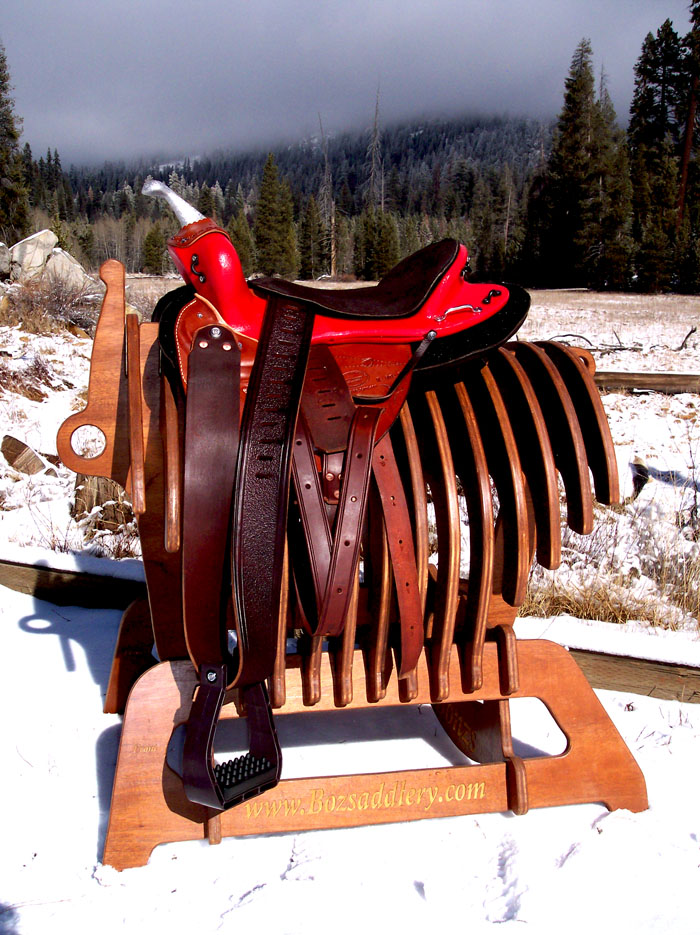 Horn with rough out leather seat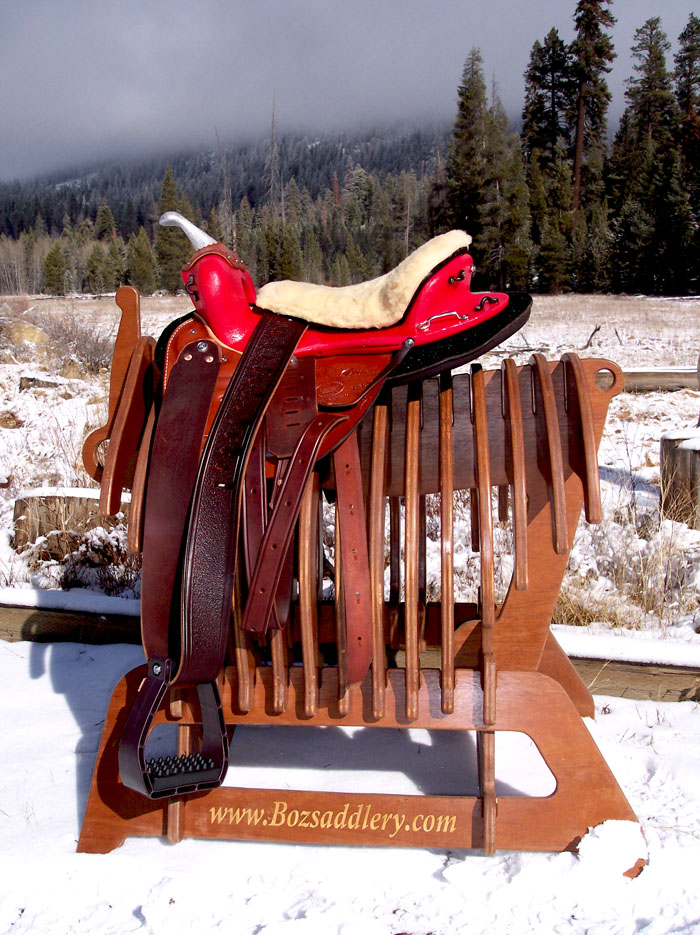 Horn with sheepskin seat. This new saddle starts at: $1295.00 (A special introductory offer.) (Now! as of 2-4-18 $1495.00) Boz Race Trainer Saddle Page for more information
This shows the longer seat: Leather brown rough out, leather black smooth and sheepskin seat & purple no horn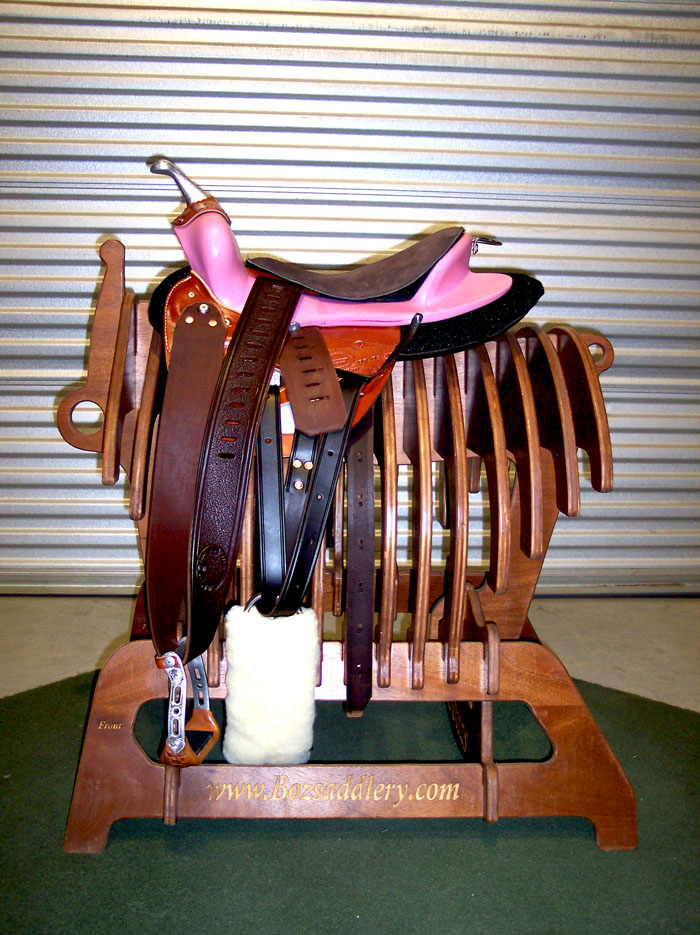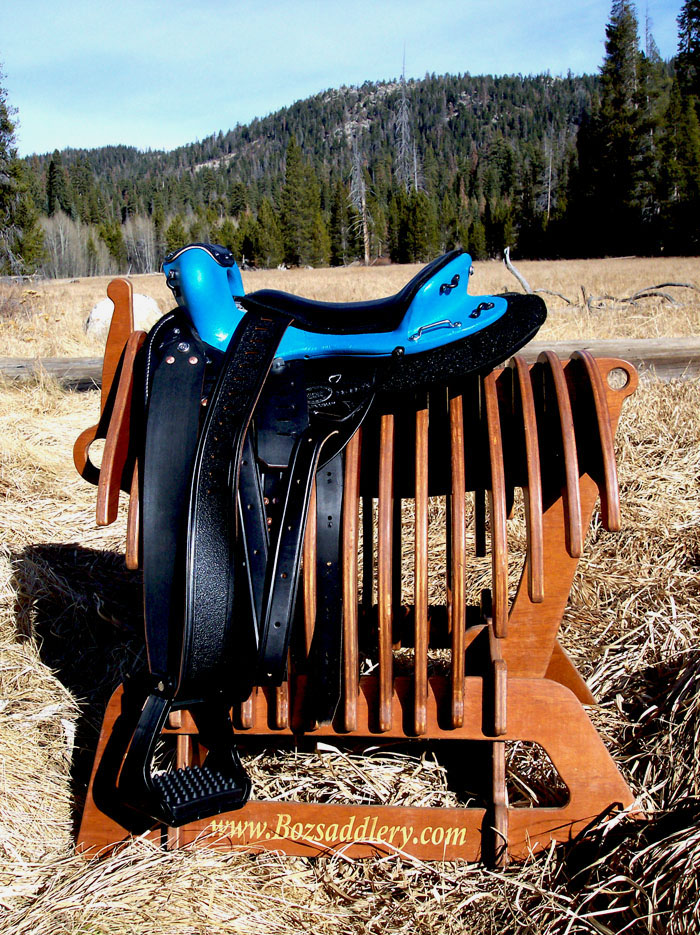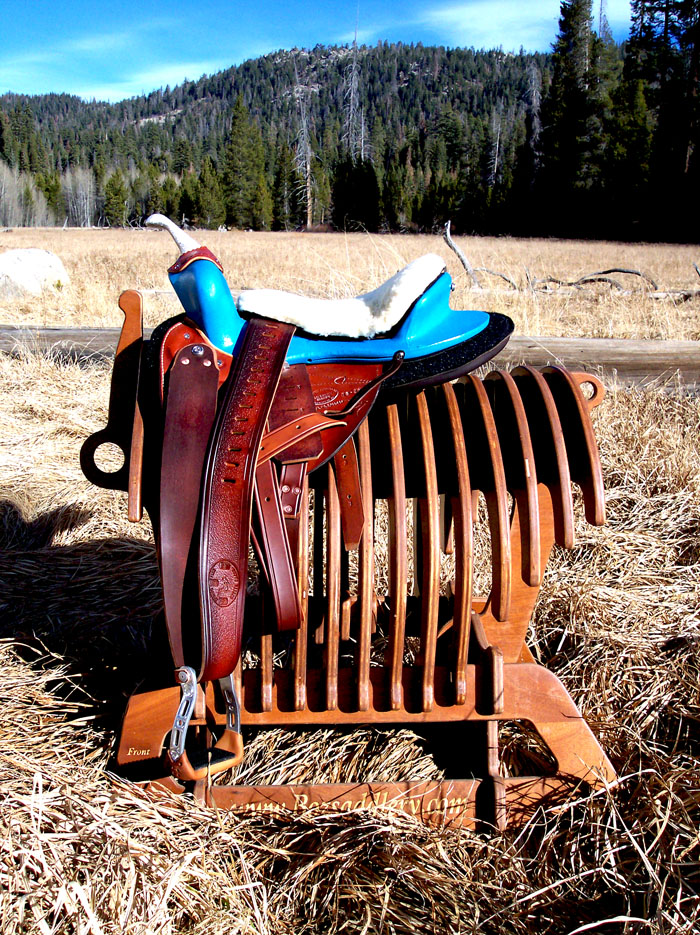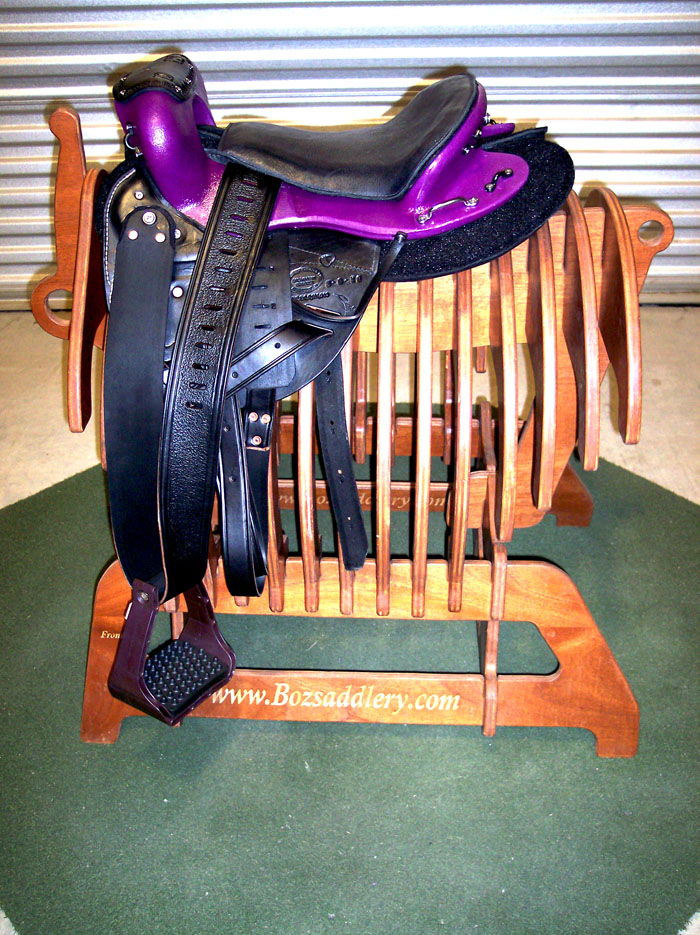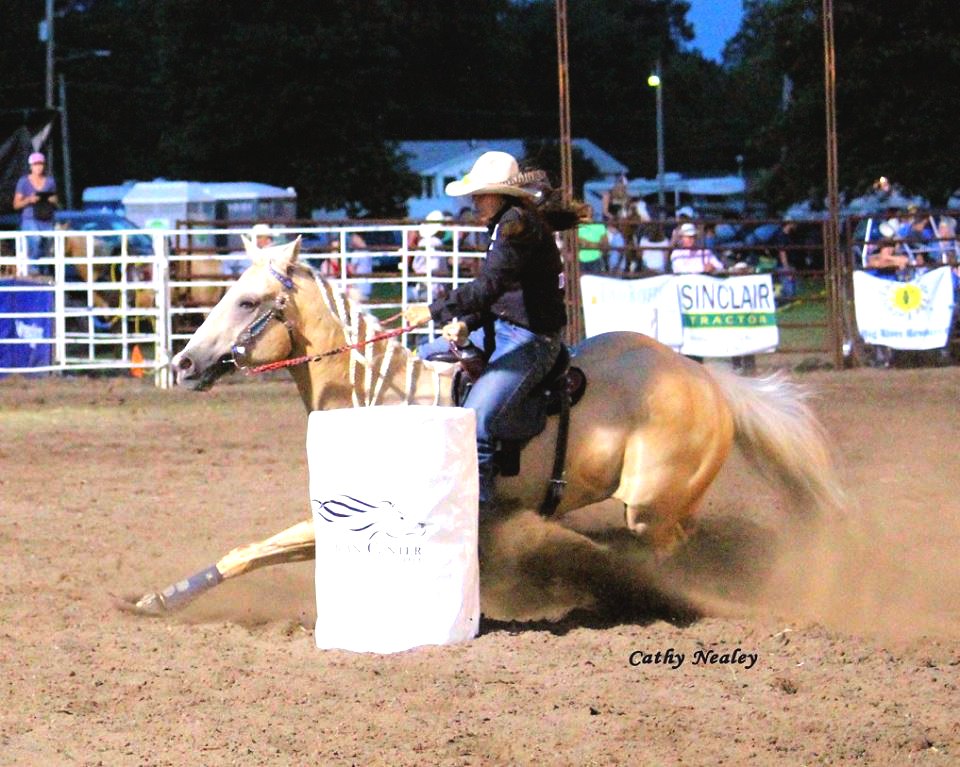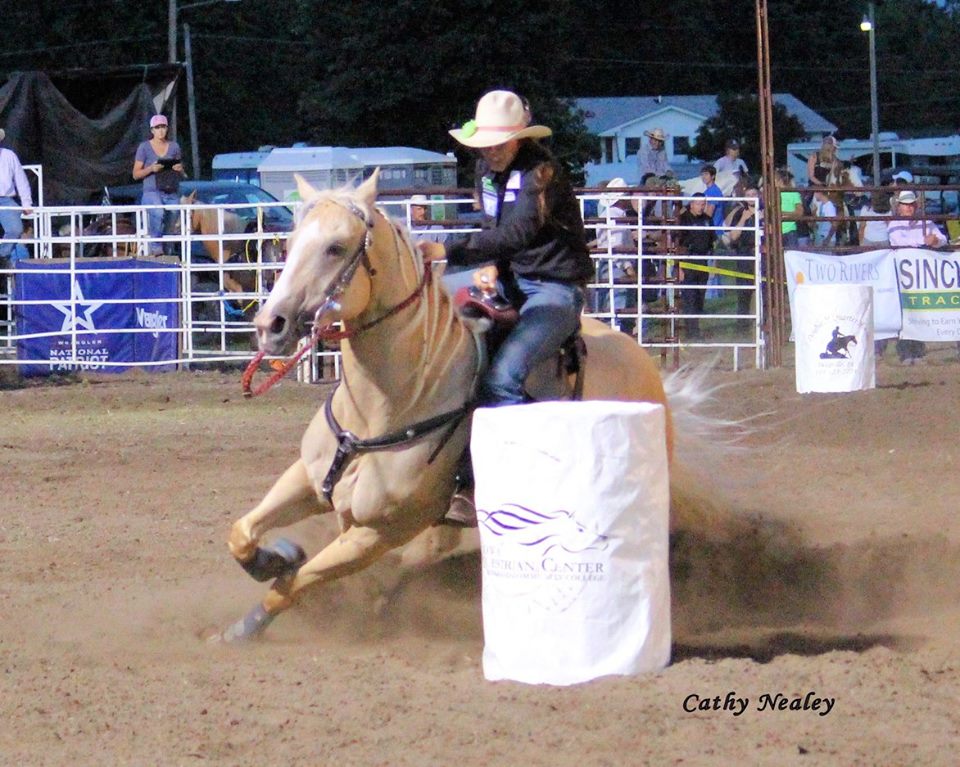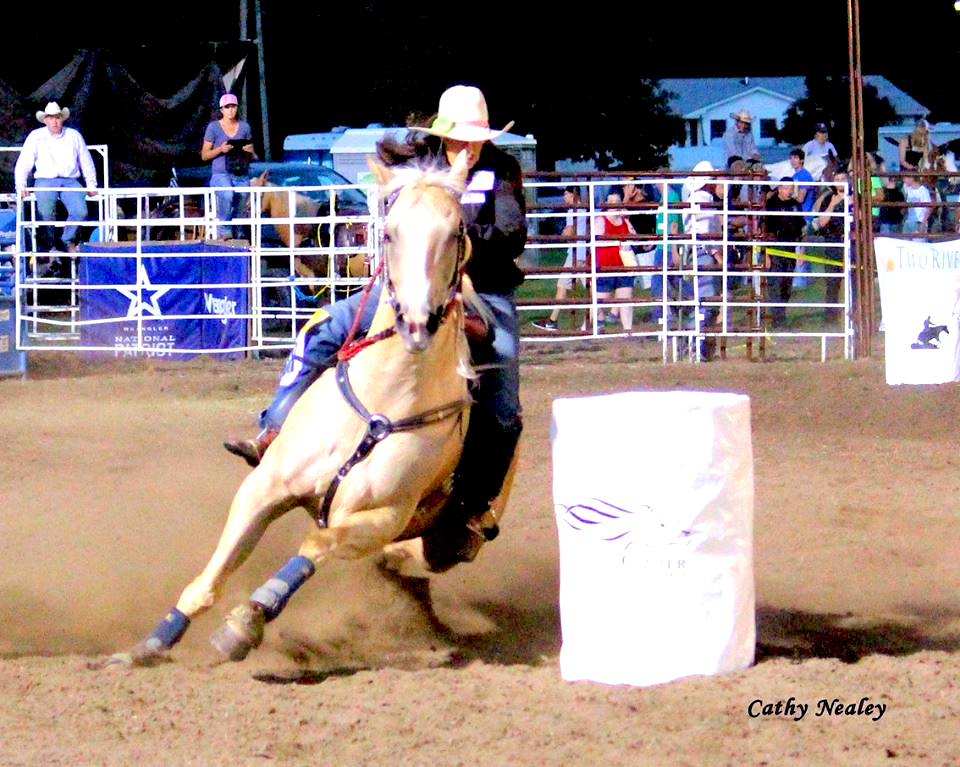 If your saddle needs a pad, its because your saddle doesn't fit. The New Boz Springflex Barrel Racing Saddle, being the most scientific designed and built Barrel Racing Saddle in the World has never had to use one yet.
THE ULTIMATE LIGHT BARREL RACER
32 Advantages a Boz Saddle has, that no other saddle has!

1. Patented Boz Springflex Tree #5101614

2. Forward performance speed racing seats

3. Forward hung not swing stirrup leathers

4. Bulkless rigging behind your leg, not under it, the closest leg contact and lower leg grip of any saddle.

5. Removable sponge bars for the perfect fit to any horse - 1/2", 3/4", 1"

6. Pebble Grip Boz Horns

7. Pebble Grip leather (A Boz Trademark)

8. Shin bone relief stirrups with crepe foot treads

9. This saddle needs no horse pad, therefore – less bulk – less weight

10. Ready to race on the horse – 20lbs.

11. Non restricting forward slant horns

12. Adjust stirrups while sitting in the saddle

13. Interchangeable horns in 10 minutes

14. Interchangeable rear floating cups, round or square skirts

15. Can add 30 lbs. of training weight inside of tree

16. Water injection system for cooling horses

17. No hobbling of stirrup leathers, much freer swing. Custom stirrup design will not flip over

18. Stirrups will lock forward, middle or back in seconds while riding, because of the V style stirrup leathers

19. Custom designed pony ring – to pony 1 to 4 horses at a time safely.

20. You can ride sitting, or standing at any speed or direction with no loss of security while pulling on a horse's head with 2 hands

21. 35 yrs in Endurance , 100 mile racing and never a sore back

22. Rear points of saddle float 1 ½" up off loins , for more hind end power and maximum performance

23. Strongest horn pull out at 10 Tons

24. Strongest and most scientific Tree ever made

25. Sit & Pour ™ Tree fitting System, flex or rigid, same tree

26. Never Slip Bulkless Boz Custom Horse Pad with 1/2", 3/4", 1" inserts. Bulkless down the center of the horses spine and under the Riders legs.

27. Saddle trees come in 20 racing colors

28. Lighted tree for Search & Rescue

29. Adjustable seat sizes all in the same saddle

30. This saddle has 9 balancing positions, counterfeit saddles only have 2

31. Buy a kit, put it together yourself & upgrade later to leather

32. It is impossible to pass Bozzage levels 1 thru 4 in any other saddle or bit

Designed to Win!!!

Custom made American Innovations

Just Riding a Boz makes you a WINNER – especially to your HORSE!

Call and learn the 3 secrets to become a champion. www.bozsaddlery.com boz@bozsaddlery.com 559-542-1269
Riding By Reasoning Video

This video is the product of over seventy five years of research by several of the worlds foremost authorities on horse and rider movement, balance and agility. Riding By Reasoning is the final word on Saddle design, rider positioning for virtually every discipline known to the world of Horsemanship.
Riding by Reasoning is a video that includes the most scientific studies ever done on saddles and riding positions of all disciplines, English and Western. Learn why you have only been able to get 10% out of yourself and your horse as a team, even if you are a champion. This will show you without a question what real "BALANCE RIDING" is all about. All questions will be answered.

If you would like a printed version click below.

RBR Saddle Research (RBR stands for Riding By Reasoning) by Monte Foreman

The most scientific saddle research ever done .

Click here to read: Riding By Reasoning PDF

BOZ SADDLERY/BOZZAGE TRAINING PRESENTS INTRODUCTION TO "WORLD HORSEMANSHIP" BY MONTE FOREMAN

The trick to great horsemanship is to be at the right place at the right time with the least amount of fuss as possible.

Foreman was probably the most controversial author to ever talk about HORSEMANSHIP. Because most of it's action is faster than the eye. He was the 1st to use slow motion cameras so all being said, Foremans Horsemanship should of been called

"INTRODUCTION TO WORLD HORSEMANSHIP"

Teaching the World what to look for in performance and why it works. Lets see what makes a working horse work. Because the majority of horse owners ride without reason - system or knowledge.

The Rider must not only know more than the horse, he also must know how to help the horse. Like Barrel Racing when disunited in the hind legs he has no pivot or weight caring leg, this is the Riders mistake. That's why the hind quarters falls to the outside. Going to the Barrel in the wrong lead and coming out in the wrong lead. No Folks, the horse is not being helped by the rider, instead they are being thrown off balance and the rider believes the horse should be good enough to figure it out on his own. Not going to happen! Without leg aid control and training. The horse is always guessing . The Riders legs aids must control the hind quarters other wise the horse is always at a disadvantage to handle with maximum efficiency it takes competent riding and training to stop disuniting. When the withers go lower than the croup, too much weight goes on his front legs making it harder and taking too much time to turn. With leg aids, a rider can stop the hind quarter from displacing or disuniting in a turn, rhythm and agility go together, you must learn as a good rider. Rein-Weight and leg aids for maximum control of the hind end to get much done.

It's the Footwork that Counts!

A Monte Foreman film presented by Boz Saddlery/Bozzage Training/ John "BOZ" Bozanich ( a Monte Foreman accredited instructor)

OVER 80% OF IT IS IN THE USE OF LEADS. Leads are the left handiness and right handiness of galloping horses. This film demonstrates more about left handed and right handed footwork, that has ever been known before by horseman all over the World. It is hard to believe that less than 1% of all riders in the world can do flying changes of leads on call.

Monte Foreman was the 1st. in the world to do a front foot first and hind foot first flying change on call.

Horses become chronically one sided because Riders who do not know leads make them that way . Horses are not one leaded by nature. The horse doesn't have to be in the correct lead for every turn, but the Rider must always know what lead the horse has and when it is necessary to change it.The only maneuver a cutting horse needs is a rollback. A right lead rollback to a left lead then rollback to a right lead and stay head to head to whatever is in front of you, That Simple!

"Monte Foreman developed the first complete basic handle ever assembled."

The horses accurately use of the leads account for over 80% of their agility. Everything is done in balance with ease and in rhythm because of a well trained rider in our riding system. It's like dancing the Rider has to Guild, because he is the only one who knows where they're going. This also prevents pattern sore horses. Even in stops we stand up in the stirrups and check the horse down in balance. Monte Foreman was the main influence to the world on how to do slide stops with No slide ground, No slide shoes and No slide boots, just good old regular dirt and deep too. You can see now why it really is the footwork that counts. May you always ride a great horse and your great horse enjoy you more through "Bozzage". Hope to see you at the next Bozzage Clinic. 559-542-1269 or boz@bozsaddlery.com

John "BOZ" Bozanich, a Monte Foreman certified accredited instructor. Teaching Montes Basic to Advance Horsemanship Handle with a TWIST! 2 hands - 1 hand - No hands, at ALL 4 speeds, 1/4 , ½, 3/4, & Full, in any direction at any speed and is used for any horse discipline. We call it "BOZZAGE" the new generation.

What is Bozzage Performance Riding? Click and Read!

The Bozzage Riding Test

This will show you if you have a problem with your saddle, bit or training system

a This is Level 1 only Level 1 Evaluation Test 25% Rider and Horse

b This is Level 2 only Level 2 Evaluation Test 50% Rider and Horse

c This is Level 3 only Level 3 Evaluation Test 75% Rider and Horse

d This is Level 4 only Level 4 Evaluation Test 100% Rider and Horse

BOZZAGE Clinic coming up in August. Deadline for registration is July 10, 2016 . Click here to see some pictures of the different clinics:
 https://www.youtube.com/watch?v=0vB8u_bJmKo  and go to Bozzage Performance 
					Riding School & Clinics  for more information and registration.  Don't miss out!
Click here to see what Bozzage will do for you - Boz Essay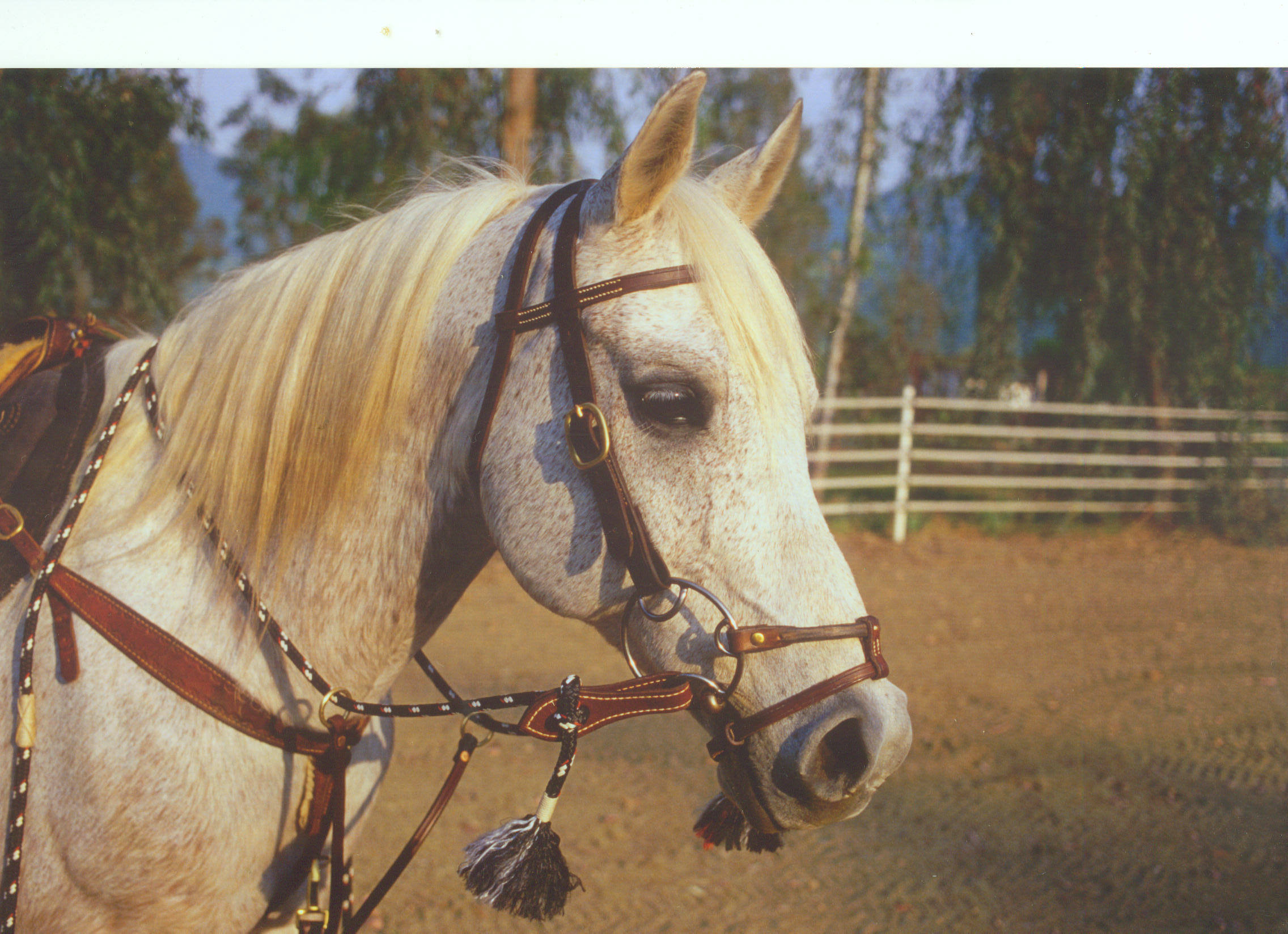 BOZ BASIC CONTROL PACKAGE guaranteed to give 95% more control than anything ever built or used on a horse or mule,
click picture for larger view. For more information about The Boz Control Package click this link: Boz Bits & Control Package
See about our new offer for Rent to Own on the Boz Control Package: $200.00 down and then 6 equal payments (no interest)
Click here for the Boz Control Package Worksheet: Control Package Worksheet
The Question is??? Sit or Stand - Take the 15 Question Test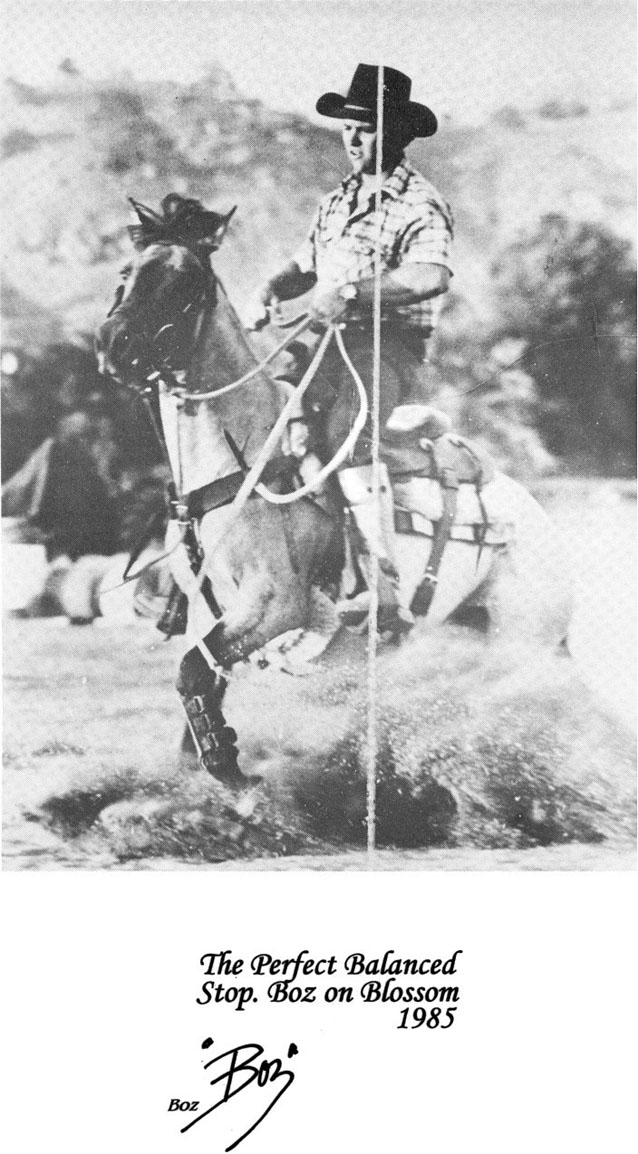 Bozzage
"It's the FOOTWORK that COUNTS" - "We ride on our FEET not our SEAT"
To achieve an all SPEED handle, which we call "BOZZAGE"
"The SPIN stops HERE"
Boz Profile
See what you can accomplish when you ride on your FEET and not your SEAT! Click here to see an amazing video: https://m.youtube.com/watch?v=lzOn5QE9lG0 Laura Mae Schoeller
The Top 1% Riders all do Click the link and Learn what the Top 1% Riders all do!
GOT Ponies???? Boz Saddlery has saddles and gear for your little one. Click here to see different size ponies with The Boz Gear and Saddles. Ponies












These pictures show some of our saddles and equipment along with Piggly Pines/Shop and clinic students enjoying a ride in our meadow and seeing the giant redwood that are near by. To see more click on the links above for saddles, clinics and Piggly Pines
NEW from Boz - "Bonzs " Saddle Stand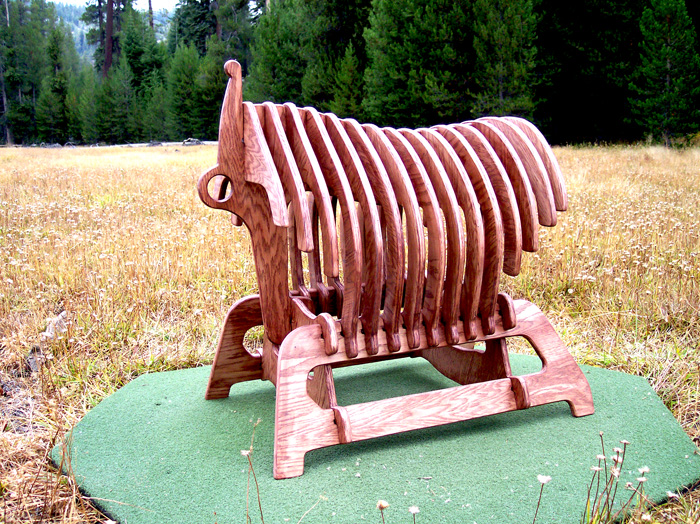 A Custom Saddle Stand so elegant and beautiful that some people call it "Fine Art"Assembles in just 3 minutes, no screws or nails needed. Lightweight, but strong enough to hold a rider and their saddle. A gift that will be treasured for generations. Fits together like a puzzle. Click here to see more: Bonzs Saddle Stand

All prices on all items are subject to change without notice.

Call for current prices 559-542-1269

The most scientifically designed and built "SADDLES" and "TRAINING GEAR" in the world. There has been enough talk....isn't it time to put it in "RIDING?" Think about it, you have to have a BOZ SADDLE because you love your horse. Boz saddles are built on Genuine BOZ SPRING FLEX AIR FLOW RELAX FIT WITH MEMORY SADDLE TREES in the style of the Monte Foreman Balance Ride Saddles only on a Boz flexible saddle tree.

Boz Saddlery/Bozzage Training - 58348 Meadow Lane, "Ponderosa", Springville, CA 93265

Email: boz@bozsaddlery.com or ann@bozsaddlery.com

US PATENT # 5,101,614

PLEASE NOTE: All sales are final. No credits or refunds after orders are placed. We reserve the right to refuse anyone.

Number of Visitors:
Authored By
Ann Bozanich
Revised March 30, 2018